Hi Guys,
I have encountered a very interesting issue with Google Maps. Hoping someone can lead me to the right person or contact to go to.
One of my clients is located in the city of Katy, TX and their address has the city in their name.
However, when you look at the map of Katy their actual business location is located outside of the city. I've inserted the map below and added a location marker of where the location of my client's business is.
I asked the client if there was ANY chance they got their address wrong and that maybe they are apart of Cinco Ranch, however, they said no, they've had Katy in their address.
The plot thickens a little bit, I decided to look into Google Maps and see if maybe the business was actually in a different city's boundaries. So the two bordering cities are Cinco Ranch and Houston.
Cinco Ranch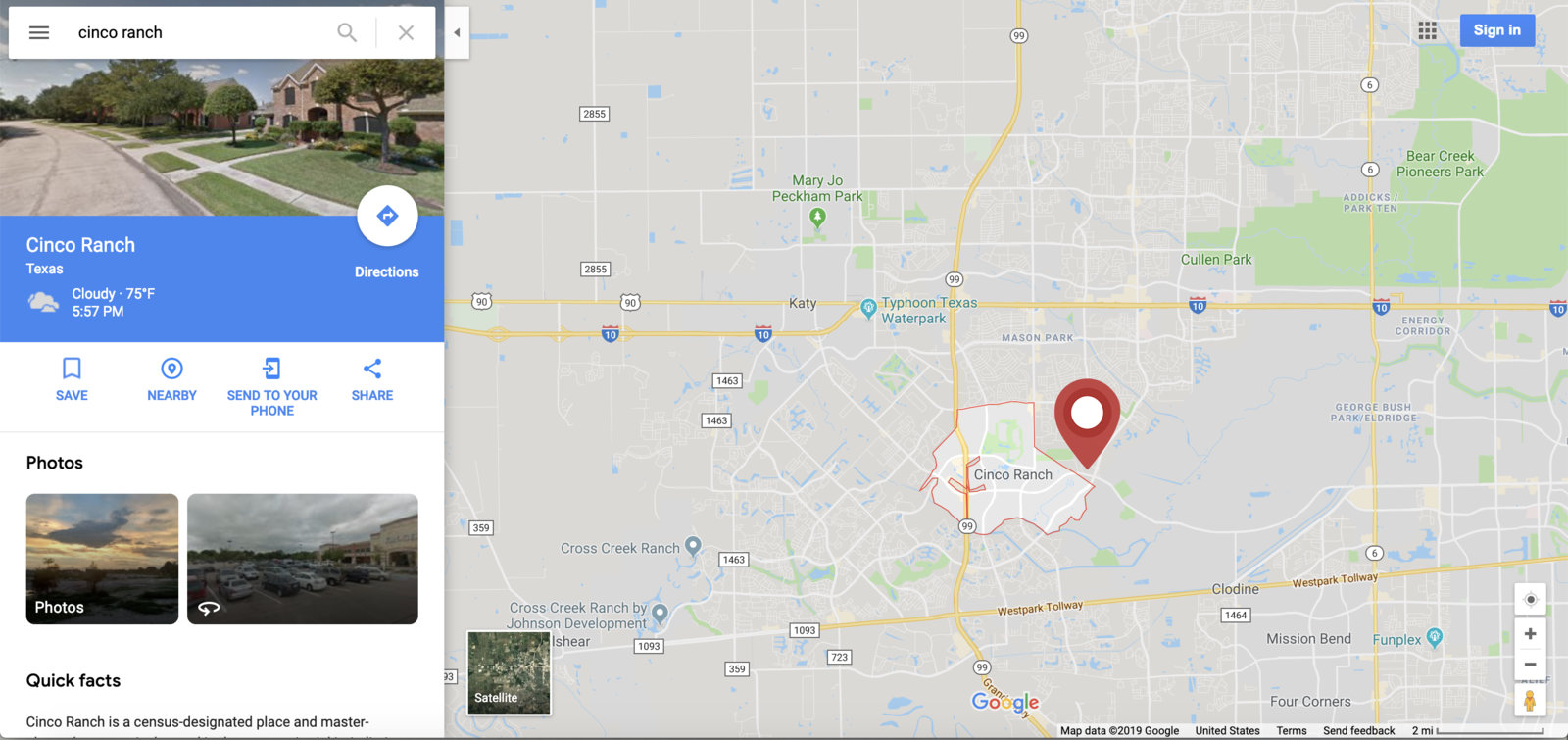 Houston
I know the images are a little big, but if you look at the red location marker, the business is supposedly "Katy", yet it isn't in Cinco Ranch and isn't in Houston. It literally fills a space where the two city boundaries almost meet.
My concerns are that for rank tracking on Google Local our rankings aren't good and that is probably because we are so far off from the centroid of Katy, and looking at the map, outside it's limits! Our organic rankings are pretty strong, but local not performing at the same level.
Has anyone ever encountered something like this?