I'm not sure if this question should be posted under Google Places or Google+ so I've decided to post under Google+ Business Pages.
I also got an email to verify the email address associated with the Google+ profile, which appears to go through the same PIN verification process with Google Places. When I click on it, I get a screenshot that looks like below (Note I've blocked out actual listings themselves for protection of the client):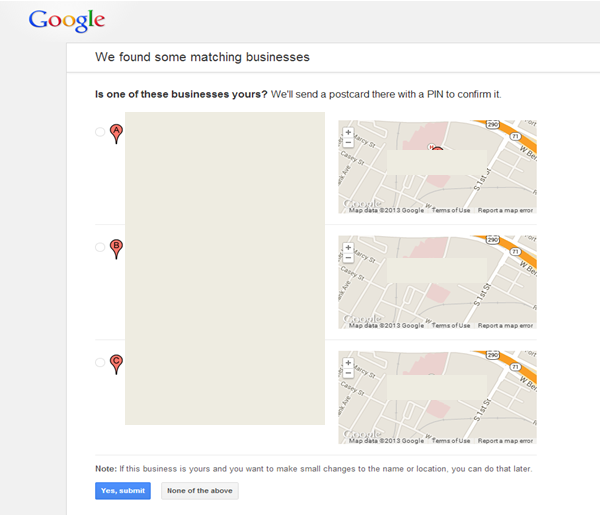 Has anyone seen this?
The client's Google Places accounts all have been verified already, but can someone tell me what this verification process accomplishes? The other issue is that all the listings are valid and should be associated with the email address. Does anyone know if I can go through this process multiple times with the same email address?