Hello everyone,
I hope this is in the correct place. I'm having an issue with GWT and it has me pretty worried..
A few days back I logged in to see that a warning message had appeared saying Googlebot cannot access certain pages on my site when it tries to crawl them.. I used Wordpress and the Google XML Sitemap plug in, as well as Yoast. I've dug and dug and dug and I cannot find any reason why this is happening. My goal for the new year is to completely clean up my website from back end to front. Currently I'm running way too many plug ins and my sitemap is a mess, but that's beside the point..
I also found that about a week ago (roughly 1 week before GBot couldnt access parts of site) my index status doubled.. I haven't added any new content in a couple months... I do have a staging server set up but its noindexed so it can't be that (I hope)...
Here are my 2 sitemaps..
http://thebestguitarlessons.com/sitemap.xml
http://thebestguitarlessons.com/sitemap_index.xml
I don't have 2 intentionally.. I've had these plug ins for so long I can't even remember why I added the XML plug in if yoast generates one, too..
GWT message:
Over the last 24 hours, Googlebot encountered 14 errors while attempting to access your robots.txt. To ensure that we didn't crawl any pages listed in that file, we postponed our crawl. Your site's overall robots.txt error rate is 36.8%
Index status:

There are also pages that I don't see in my sitemaps that GBot is trying to crawl and returning 404s to me for...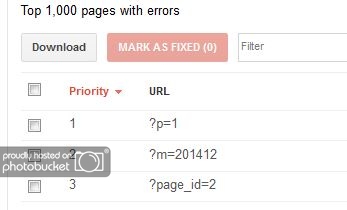 I know this isn't related to local SEO but any help would be
GREATLY
appreciated!! I'm pretty nervous this is going to result in a ding...
Last edited by a moderator: