Administrator
Moderator
LocalU Faculty
Joined

Jul 19, 2012
Messages

4,856
Solutions

168
Reaction score

2,734
ZipSprout
is a matchmaking service for brands that need local SEO/marketing and nonprofit sponsorship opportunities. Learn more about them and what they have to offer at our upcoming
LocalU event on 8/31!
The Changing Landscape of Sponsorships​
As part of ZipSprout's investigative process, we personally engage with potential linking organizations to learn the details of sponsoring their organization. It's always an interesting conversation. Throughout a normal week, the ZipSprout team communicates with approximately 75-100 nonprofits, organizations and/or events . This gives us a unique, up close perspective of their operations.
I truly enjoy these calls; it is an honor and privilege to talk with such caring, motivated, compassionate individuals across the country. Our country is FULL of giving hearts. Occasionally I'm moved to tears during our conversations. A recent call with
Team River Runners
was one of those calls. They work with Veterans, helping to improve veterans' leadership skills, reduce suicide rates and adapt to life with their disabilities. They actually trained and
escorted 5 blind veterans
in kayaks through the Grand Canyon!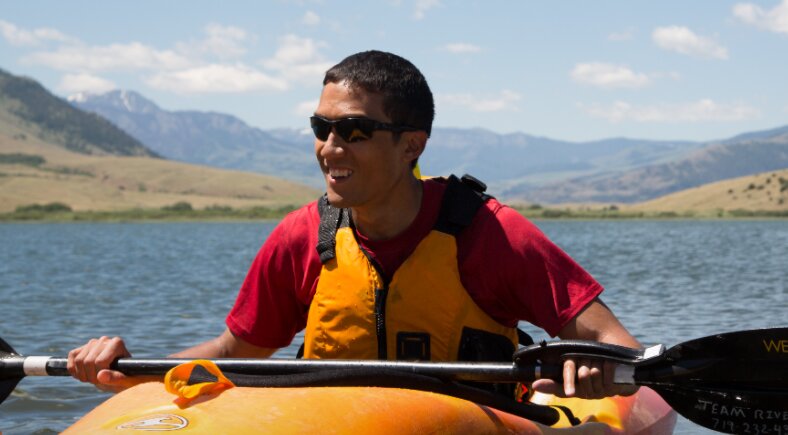 From pet shelters to food pantries, kindness and compassion runs deeply through US communities.
The landscape of sponsorships has changed dramatically due to the impact of the pandemic, spilling over to affect backlink building.
At a recent Partners In Philanthropy event this month, the state of Kentucky's non-profits were reviewed. Nonprofits are in a state of recovery and transition right now. Both optimism and fatigue are evident across the organizations. Fatigue is occurring due to:
The increase in the demand for services related to unemployment, illness and homelessness (2020 marked the 4th consecutive year that total homelessness has increased in the US)
Many organizations have suffered talent shortages or losses, the staffing needs are great. Volunteers were unable to go to the organizations due to safety concerns and/or state mandates, illness or the organization simply had to shut down.
Funding is tight. For example, in the state of KY, funding for nonprofits breaks down as follows:

10% from corporations
10% from foundations
80% from individuals - it's important to note that household giving is down this year from 68% to 50%
The combination of these factors: reduced staffing, increased need/demand and decreased funding has created great challenges for all organizations. ZipSprout is honored to bring sponsorship dollars to their causes on behalf of our clients. Since 2016, we have donated over 2.3 million dollars!
On an optimistic note, the pandemic has helped to fast-track initiatives that might have taken 5-10 years to get the funding for. Hopefully that will be enough to get some of these great orgs through this difficult season. With the uncertainty of stability for these non profits, it is a great show of support for local businesses to reach out to their communities in sponsorship.
What are the effects that ZipSprout has seen?​
Limited volunteers or manpower to field inquiries has been challenging. However, compared to 2020, organizations have been responding more quickly to our sponsorship inquiries. They are eager to attract more sponsors and get back in the flow of their service area.
Many events were cancelled and/or postponed in 2020, which decreased the volume of potential sponsorship opportunities. The good news is some have started replanning and are actively seeking sponsors for their annual events.
Recently, some events are beginning to accept sponsorships for future events, which can give you extended exposure as a sponsor.
As a whole, we are seeing that organizations have become more flexible in providing varied sponsorship opportunities and rates.
In sports related organizations, many now offer live streaming of their events. This is a result of reduced or eliminated attendance for spectators. This provides a whole new digital reach for sponsors. Friends and family near and far can access the website and view the event.
Online streaming of concerts, plays, races and more have gained traction around the world. Museums and international heritage sites offer virtual tours.
In summary, the pandemic hit organizations, events and nonprofits hard, but they are beginning to recover. Now is an opportune time for businesses to shine - to build relationships and show their support for their community, all the while boosting local rankings for their website. Through ZipSprout we are able to connect your business with these local organizations.
If you would like additional information regarding Sponsorships and Link Building, email
Sallie@zipsprout.com
. Resources include:
ZipSprout Agency Services Deck
Local Sponsorship Playbook
"How to Sell Link Building to your Clients" guide, which includes topics such as:

Why build backlinks?
Best practices employed by ZipSprout: the 3 types of relevance factors
Recommended best practices for Agencies: audits, backlink profiles, gap analyses
FAQs: setting expectations, addressing High Domain Authority requests, ROI and more
ZipSprout specializes in building local links for businesses, on a national scale. Our team creatively connects businesses via sponsorships to hyper local communities, engaging consumers at a grass roots level.