Moderator
Local Search Expert
Joined

Jun 28, 2012
Messages

13,313
Reaction score

4,148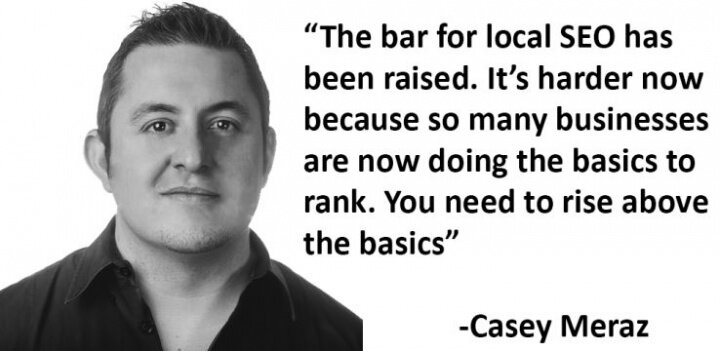 ​
This is an awesome and detailed write-up on the state of Local Search today.
The kind of in-depth post that Casey is famous for IMO.
Much of it digs deeper into the study by Dan & Andrew from
Local SEO Guide
and Mark Kabana from
Places Scout
.
But Casey digs deep into other areas as well and gives links to many great resources like Joy's post on how to fight spam.
<a href="https://moz.com/blog/local-seo-where-to-focus-your-efforts-now">The State of Local SEO & Where to Focus Now</a>

In this article I'm going to address the current state of local SEO in 2016, review some findings from a new data-driven local SEO study, and provide you with some actionable tips to win the local SEO game.

If there's one thing that's consistent about Google, it's the fact that it's always changing. Over the years we've seen many changes in local search. The most recent changes included ads that display in the 3 pack of local results, leaving only two positions. Since Google removed the sidebar ads, you now have to scroll further down the page just to see the local results. These days, local SEO is more competitive and more confusing. So where do you start? ...

The algorithm, the amount of effort business owners are putting in, the amount of effort marketers are putting into their local SEO — it's all changed. Where just a few years ago there were many businesses on the sidelines not doing much in the way of optimizing for local search, you now see more people trying harder.
What do you think??? What stood out to you the most?

Anything you disagree with or see differently???