Well ok, so maybe its not missing but it isn't searchable in Google Maps. A recent search
shows that searching for "San Antonio, TX" does not yield any results for the city. The old Google Maps only shows one listing called "San Antonio Car Carrier". - Props to those guys for some good local SEO too.
The same search on the new Google maps shows the same result as above.
Getting directions?? I don't think so. They can't find the city so, you don't have a start or end point.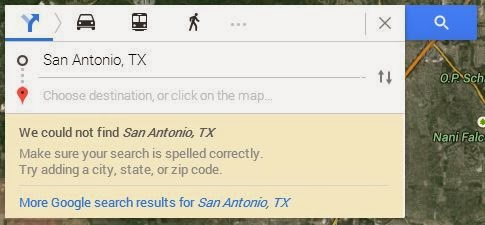 ​
Of course this can all be avoided if you search an actual address and this may just be Google caught in the act of a simple update.
Or is it......
Cue suspenseful music.