I'm sorry if this is discussed somewhere else (I did try to find another thread discussing the subject but found nothing)
Today I was manually adding a client to
Bing Places for business
and discovered, that they have a feature to
Import data from Google My Business
I'm not sure how new of a feature this is, but I was amazed. Once I clicked on the green button to import the data from GMB it explained the process of how they'd proceed by requesting permission to view and manage your business listings on Google.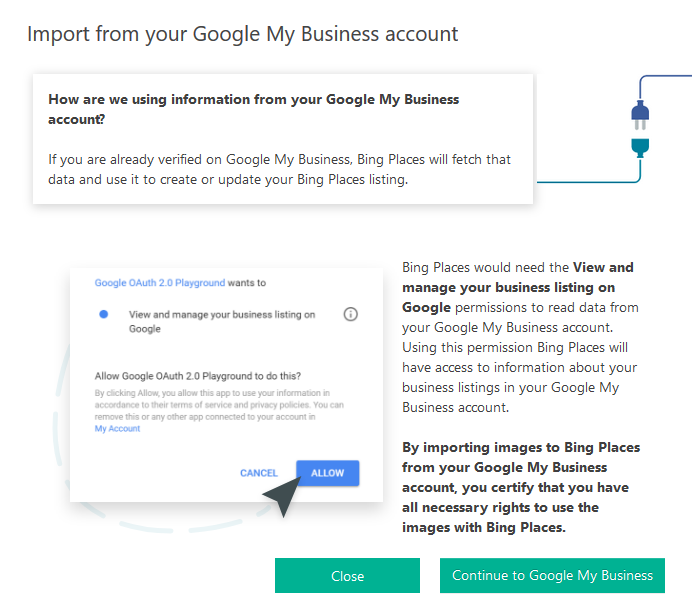 After allowing Bing access to the client's GMB, it automatically imported all the
verified
listings that the account had.

For me the major game-changer is if you manually enter your Bing Places for Business, you can skip the extra work by simply importing the business data from Google My Business, and best of all you don't have to waste time verifying the client's business if it is already verified in Google My Business! That means no hassle of phone calls or postcards from Bing!
It looks like to me that Bing is taking the steps in the right direction, by making our jobs just a bit easier. I'd love to know anyone else's thoughts.