Joined

Mar 5, 2019
Messages

49
Reaction score

43
I have a client based in Berlin so I used some tools to check their visibility for a few keywords in english and german recently.
The client's a vegan vietnamese restaurant, so I checked 'vietnamese restaurant' vs 'vietnamesisches restaurant' (the direct german translation). First I tested this manually, using a Chrome extension to change my coordinates to the client's address. As you might expect, the top 3 results were identical.
Then I used Local Falcon, and the results were wildly different. The client ranks for the german keyword, but bizarrely, not at all for the english version.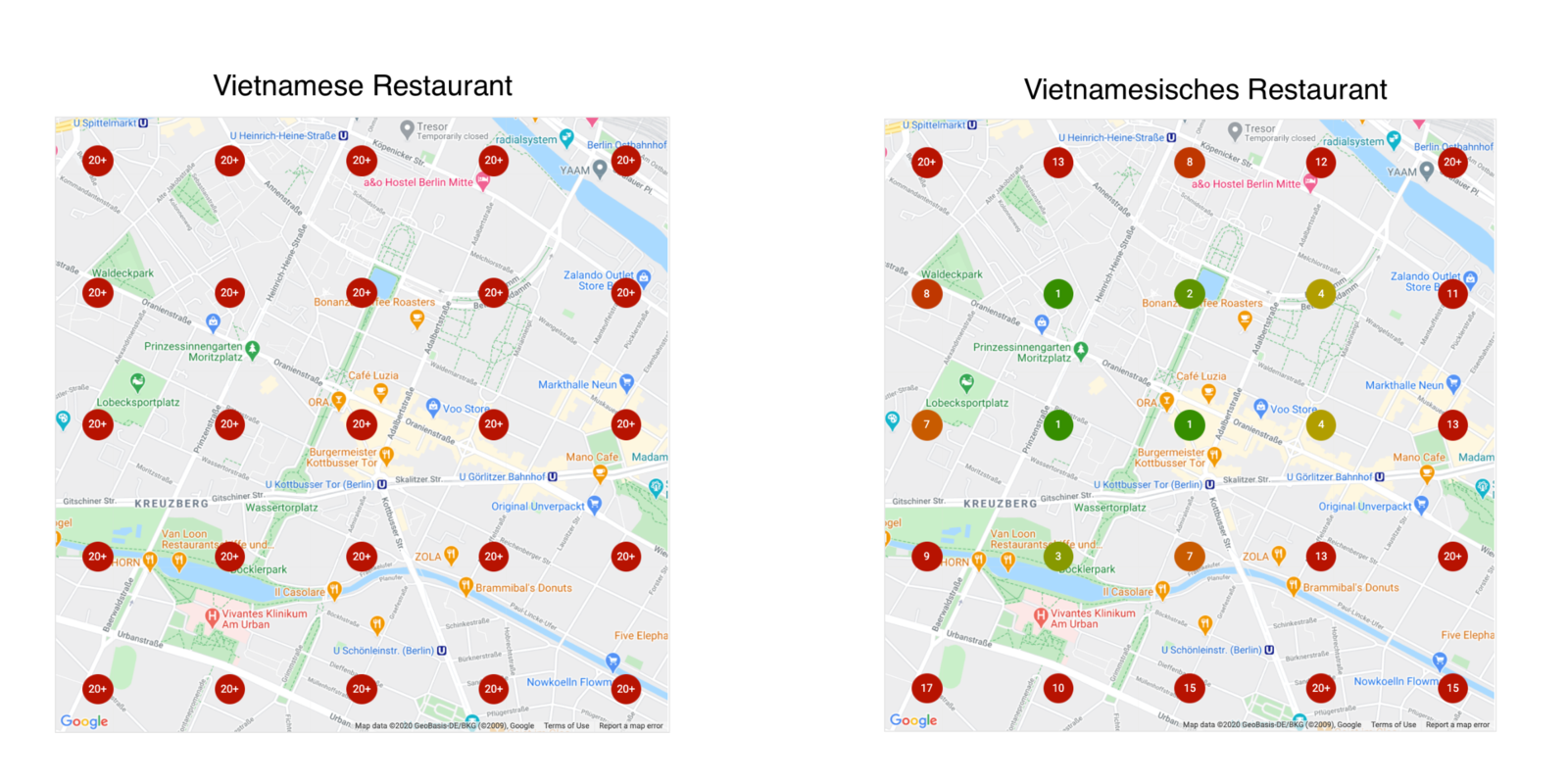 If there are no local results for a keyword, or just a single knowledge panel, sometimes these can cause a result like the above, but I don't think that's happening for this client. Here's another example, for 'vegan restaurant' and 'veganes restaurant' I had the client in 1st for both keywords when checking manually. Then when I use Local Falcon I have the client in 1st for the english version and 16th for the german one.
I think there's something strange going on here with how LF pulls results from the Maps API. I know that these results are essentially 'directly from Google', and we should expect some variations, but I just don't believe that the client performs this poorly for english keywords in reality. 'Vegan' and 'vietnamese' are some of their top queries in GMB insights, so they must rank for them somewhere.
Any theories for what's going on here?
As a side note, I believe Local Viking works in the same way as Local Falcon, so if this is an issue with the Maps API I wouldn't expect them to return results that are any more accurate.