Hello everyone,
Newbie here in local SEO.
I have a friend that has a dancing class club in my town and 3 years ago they moved to a new location.
Now they have 2 Google My Business Pages.
One GMB with 30 Google Reviews (this one was created after they moved on the new location) and another GMB with 195 reviews - this is the GMB for the business that was on this location and my friend (what was on his mind..) got the username and password and changed the name&description according to dancing club description - most of the reviews for the second GMB was for the business that closed in this location (it was a club as well).
Now he want to use the second GMB as it has 180 reviews compared with the first GMB which has only 30 reviews.
Is this possible? Overtaking the GMB for a business that moved to another location and use it for his dancing club?
Even when I was inside the location and was searching for a keyword related to his business (dancing classes + city), none of the pages appears in Google Pack..
Can you please tell me what I should do? Is it possible to merge the 2 GMBs into one ? Is it possible to maintain only the second GMB with 180+ reviews?
I would really appreciate your help !
Thanks in advance.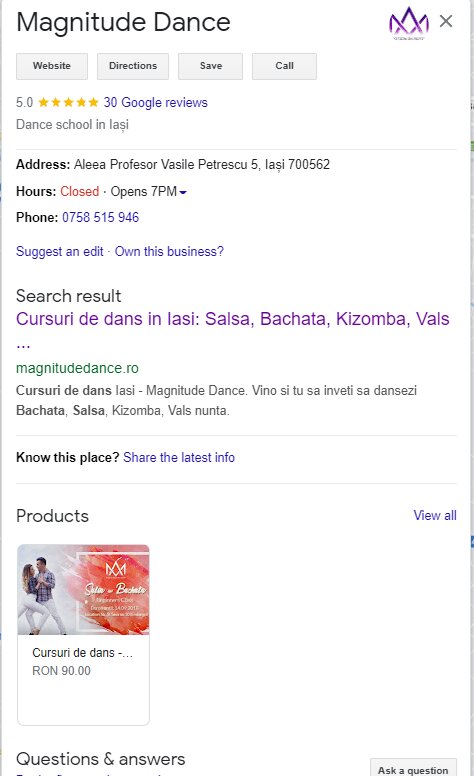 and