Yelp's New Feature: "Message the Business" - Is Your Biz Setup with Monitored Email?
Yelp has added a new feature, being able to message the business owner.
"Message the Business"
It's a link in the address box under the phone number.
I included screenshots because I had hard time finding it initially.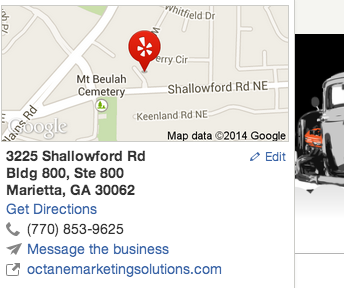 Which then launches a popup window:
Which can be a great thing! The message gets sent to the YELP business owner's email address on file.
However if your marketing/SEO department helped out a business owner with claiming their listing, it may have been claimed with an email address that isn't checked daily or a dummy one to avoid marketing spam.
Here is a full article from Marketing Land
[h=1]
Yelp Gives Customers The Ability To Send Messages To Businesses
[/h]