Hello,
I am looking for assistance or advice with an issue related to the search terms predictions displayed for brand keywords for one of the businesses I manage.
When we search for "Hilton Melbourne", there are 4 suggested results, as illustrated on the below screenshot: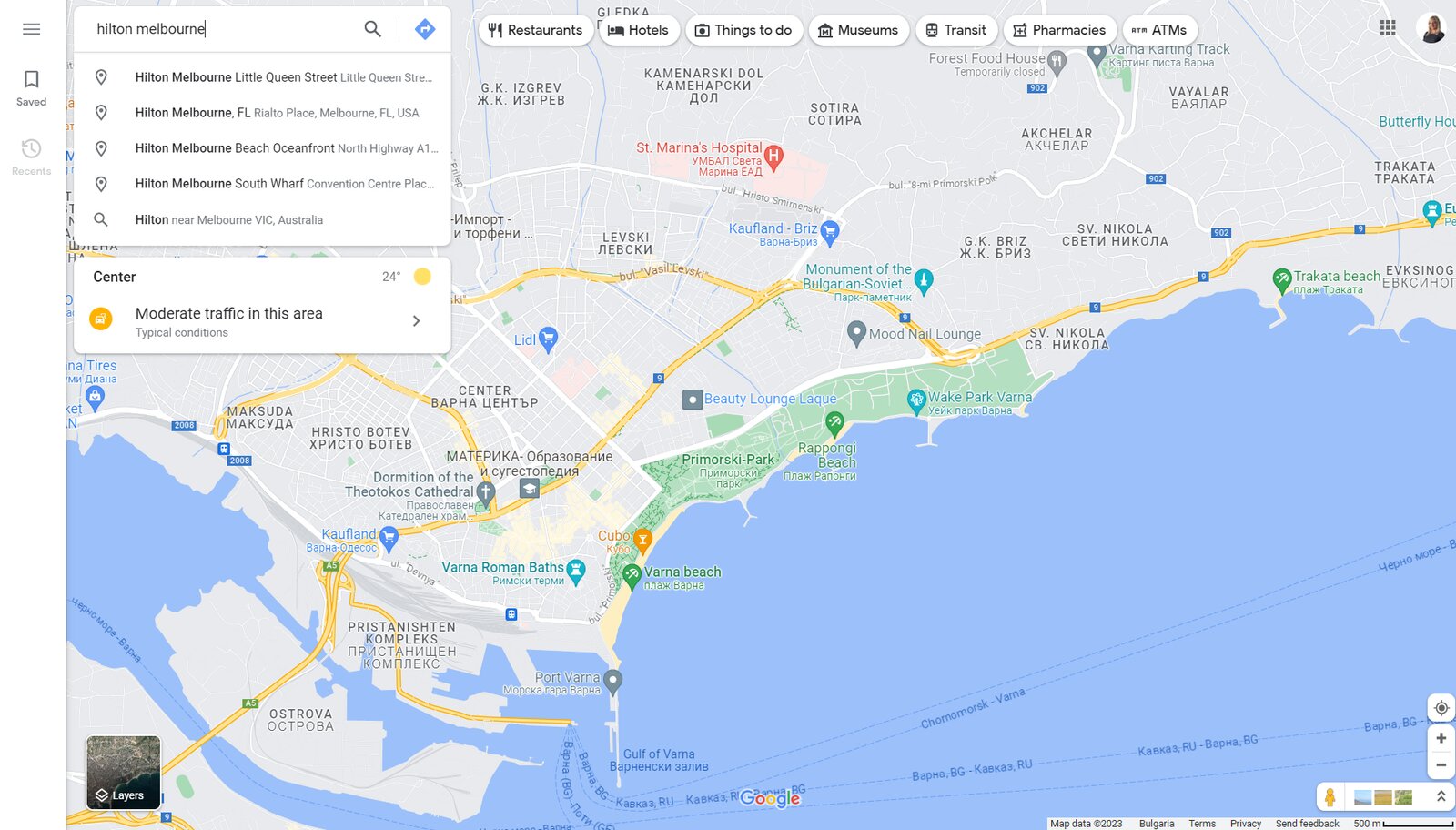 Let's focus on the results related to the hotel pages located in Australia -
Hilton Melbourne Little Queen Street
and
Hilton Melbourne South Wharf
, where Hilton Melbourne Little Queen Street is a legit operating hotel, however, Hilton Melbourne South Wharf converted to Pan Pacific Hotel in 2017. The business owners at the time had decided to overwrite the details of the
existing listing
and that is the obvious reason the previous title featuring the Hilton brand is still suggested as a result when searching for Hilton hotels in Melbourne.
I am aware that the autocomplete predictions are a complex feature generated by multiple factors, but there has got to be a way to correct it, since it brings a great confusion amongst the hotels' customers, especially when using the navigating apps.
I've been flagging the incorrect prediction for almost an year already, but this doesn't help.
I really hope you would manage to suggest a working solution.
Best Regards,
Nevena