I hear you say it: "What, this is preposterous! You can't put bold text in the GBP name!" Well, that was my reaction when I saw these: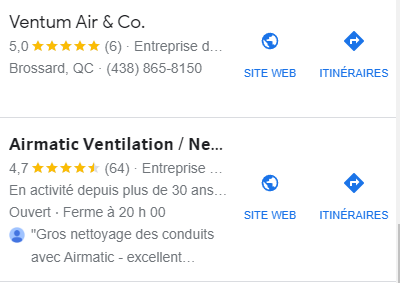 After some investigation, it turns out these are not normal keyboard-inputted letters, but rather special characters from the
Mathematical Alphanumeric Symbols
Unicode block. I suspected Unicode creativity, but did not know about this particular character set.
Quick tests have confirmed that this unorthodox usage seemingly does not affect direct name search at all.
What do you think? Genius idea or asking for trouble?