Moderator
Local Search Expert
Joined

Jun 28, 2012
Messages

13,313
Reaction score

4,148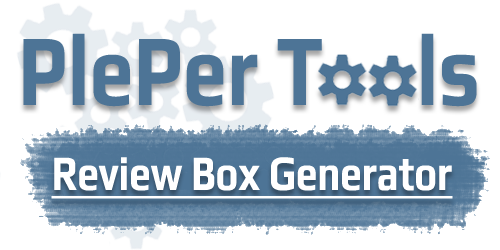 ​
If you read my post yesterday, it's official! <a href="http://www.localsearchforum.com/google-local-important/38386-google-official-reviews-will-not-come-back-g-local-pages.html">Google: Reviews Won't Be Coming Back on G+</a>
Additionally, in case you were not aware our previous work around - adding "review=1" to the link - to trigger the review box, no longer works either.
Before we even knew for sure reviews were not coming back to the G+ pages, savvy pros here were already sharing and brainstorming <a href="http://www.localsearchforum.com/local-reviews/38343-google-reviews-hacks-creating-review-url-strings-new-google.html">Hacks for Creating Google Review URL Strings</a> now that you can't use a link to the G+ L page and now that "review=1" is no longer an option.
So out of that forum discussion some new tools were born... Stan Kolev, a developer from Bulgaria, watches this forum closely. When he saw the need for a tool to make our new review link problem easier, he pretty much generated a new tool right on the spot. See discussions, suggestions, improvements and announcement that the product was working
here
.
I asked Stan to give me a write-up explaining the review tool. Here it is:
Which link are you going to send to your client to write a review?
The Google+ page link? Make him search in Google with 911 additional string in the URL?
How could you be sure that those links work no matter what user device and location is?
Google+ is not going to be for reviews any more And the search in Google can show different business depending on user personalization. Even if you send the search link, a client needs to look for the "Write a Review" button, not to miss it in the Knowledge Graph ( if a Knowledge Graph appears at all ).
A lot of questions and problems, one simple solution:
Pleper tools - Google review box generator
. This tool generates links that work regardless of the device, creates a short link, and with the bookmarklet, all can even be done by a single click. Errors are minimized, and faster/easier to find the right link.
How are these links generated?
The tool finds the CID (unique identifier for your business across all Google products) and based thereon generates variant of 4 links where your clients can write a review.
Each variant has 3 versions: Full url, shortened goo.gl URL & QR code

.
The four variants are as follow:
Variant 1
: Send user to Google search with knowledge graph of your business and search phrase by your decision ( tip : the search phrase can trigger calc/quick answer/carousel etc.) and automatically load the box with all reviews.
Variant 2
: Only for logged in Google+ users - only the box to write a review.
Variant 3
: Almost same as variant 2, but send first to login box, after that redirect to Variant 2
Almost the same as variant 1, but without automatically loaded box with reviews.
How to use the tool?
Option 1:
In "Link to maps"
enter url to maps, mapmaker or CID

Option 2:
In the autocomplete field
start typing your business name
and select it from the drop down menu. This will automatically add url in Link to maps.
Acceptable links to maps are :
Code:
https://maps.google.com/?cid=194604053573767737

https://www.google.com/maps/place/%D0%9F%D0%98%D0%A6%D0%98%D0%9A%D0%90%D0%A2%D0%9E/@43.2115343,27.9121908,17z/data=!4m2!3m1!1s0x0:0x2b35f5b0d1d9239

http://www.google.com/mapmaker?gw=90&cid=194604053573767737

http://www.google.com/mapmaker?gw=39&fid=0x40a4540b44631ff5:0x2b35f5b0d1d9239

https://www.google.com/search?q=some+business+name&ludocid=194604053573767737
  
Or just CID : 194604053573767737
Option 3: use the bookmarklet.
Go to your place in maps / mapmaker / google knowledge graph (from GMB dashboard) / in google search after click "Show reviews" or "Write a Review" and click the bookmarklet. (Tip: it's also an easy way to find the CID of your page.)
Thanks for creating this free tool Stan. In the
original thread
there is lots of positive feedback about how well it works.

In the next post, at the risk of making this one too long, I'll share a couple other great options.
What do you think? Have you tried it yet?
<meta property="og:type" content="article"><meta property="og:title" content=""><meta property="og:description" content="">
<meta property="og:image" content="">