Administrator
Local Search Expert
LocalU Faculty
Joined

Aug 23, 2014
Messages

5,055
Solutions

41
Reaction score

2,668
Hey Guys!
Great news - I met with the team at Google yesterday and we talked a lot about Insights and I finally got clarification on branded searches in GMB Insights. Up to this point, every explanation I've read online is incorrect so it's important to pay attention here. I ran several scenarios by Google and got the answer that makes sense and matches all the data I've seen in my GMB listings.
Basically branded searches are searches for brands that you sell (even if it's a part of your business name) that returns
a list
of results.
Direct searches are searches for your specific location that return a Knowledge Panel.
Here are some examples:
"State Farm" returns a 3-pack for several locations for State Farm. This is a branded search.
"State Farm Bob Hagen" just returns a knowledge panel for that specific location. That's a direct search.
"Starbucks Near Me" returns a 3-pack with several locations - this is a branded search.
"Starbucks on Mission College Blvd" returns just a single, specific Starbucks location. This is a direct search.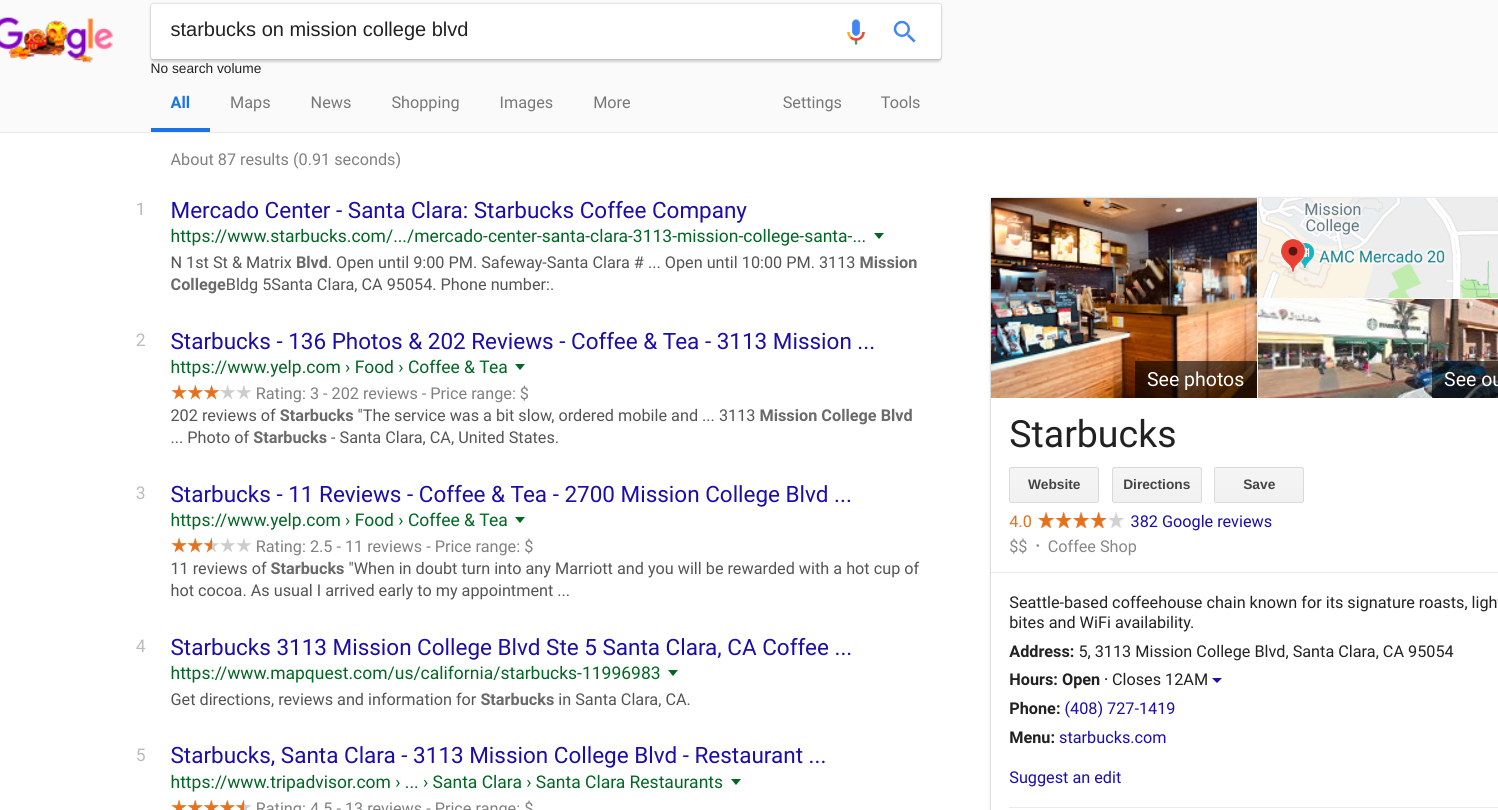 "Samsung TVs near me" returns a
list
of businesses that sell Samsung TVs. This would also be a branded search.
So don't think of it in any way of how the search relates to your business name. Look to see if the search is specifically for
your location
and thus only returns a single one-box or knowledge panel.