I am hoping by sharing my situation with a clients GMB local situation we can find something of value from the outcome.
The Client is Poli Mortgage Group, Inc. in Canton, MA. Here is a look at the Local Pack when before I began the GMB Audit -
The GMB page in postition A is an unverified listing with their old address. In addition to that GMB page there is also this verified GMB page that I requested transfer of ownership to -
https://plus.google.com/109459794934752765806/about?hl=en-US
Now I am going to share the steps I took and the outcome and I am hoping, with others points of view, I can understand why the outcome is the way it is today.
I started with the GMB Audit from Casey Meraz:
1. Locate the proper GMB page -
https://plus.google.com/+PolimortgageGroupInc/about
- (The client had 2 pages in their account and I connected this page to Google Maps b/c it the most followers and all the reviews.) Shortly after I deleted the Brand page with 2 followers and 0 reviews.
2. Find and destroy duplicates - I went through a lot of steps here for the above duplcate listings but long story longer my most recent call with Google Support on 2/11/15 said they would implement a "move to option" on the listing ranking in Position A so that it would redirect to the primary listing and for the verified duplicate the Google Rep said he would "deactivate" the page and eventually it would "disappear".
3. Updated all business information on 1/30/15 (NAP, category, hours of operation, and business description)
4. Suggested a virtual tour and that was eventually executed and implemented on 2/4/15.
5. With the support of BrightLocal's Citation Burst I was able to update and verify their business information on 10 different citation sites as of 2/6/15.
6. Transferred ownership of the GMB page to an email account associated with clients domain on 1/30/15.
And here is where my question comes in. This screenshot is from Tuesday with the clients primary listing at Position C -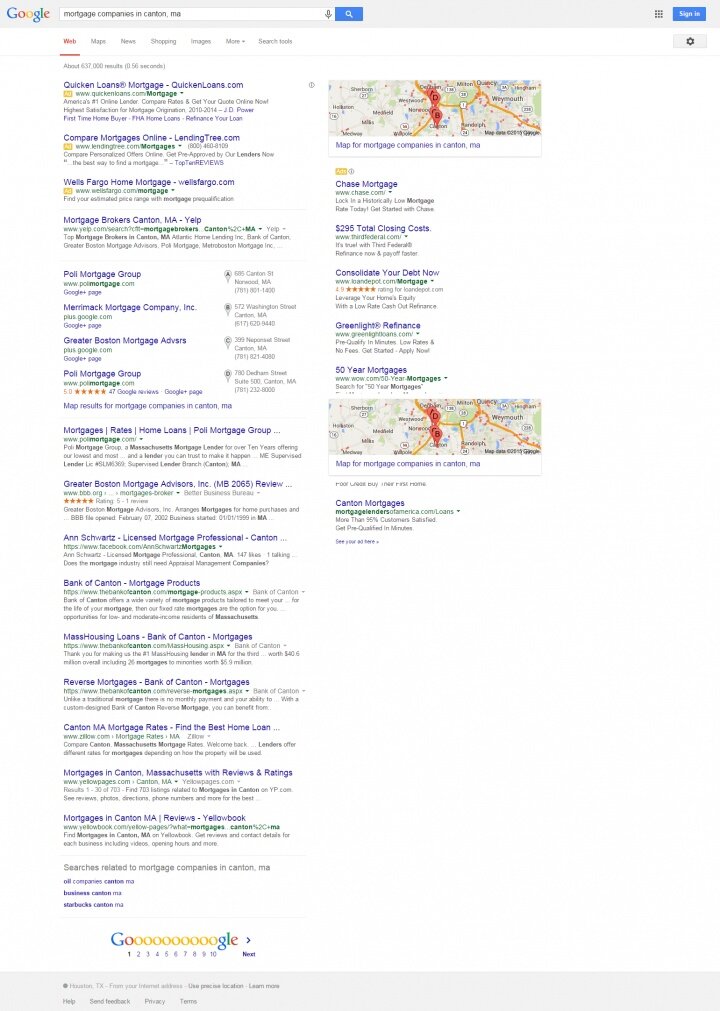 The listing in postion A doesn't redirect to the primary listing like support said it would. (The rep quoted 24-48 hours for that to take effect.)
So Pro's, what are your thoughts on why the Primary listing would be pulled into the pack now? Also, wondering if I should give the listing in Position A more time for the "move to" option to take effect or if I should give Local Support another call.