Hi everyone,
Here is the issue:
I manage 2 Hyundai dealers in Mississauga, Ontario. While the dealers rank ok locally and organically for queries like "hyundai service", "hyundai dealer" "hyundai in Mississauga", etc. There are 2 queries I cannot figure out how to rank for.
"Mississauga Hyundai" and "Hyundai Mississauga". There is a dealer named Mississauga Hyundai (it is the largest Hyundai dealership in Canada), and these 2 queries result in knowledge graph with this dealer information, although these queries (especially "Hyundai Mississauga") clearly should not be treaded as branded queries for this business due to their generic nature.
Basically, Google thinks that there only
one
"Hyundai Mississauga", but there is a bunch of
"Hyundai in Mississauga"
s. (there are 5 Hyundai dealers in the city. all of them have verified GMB profiles, local links, citations).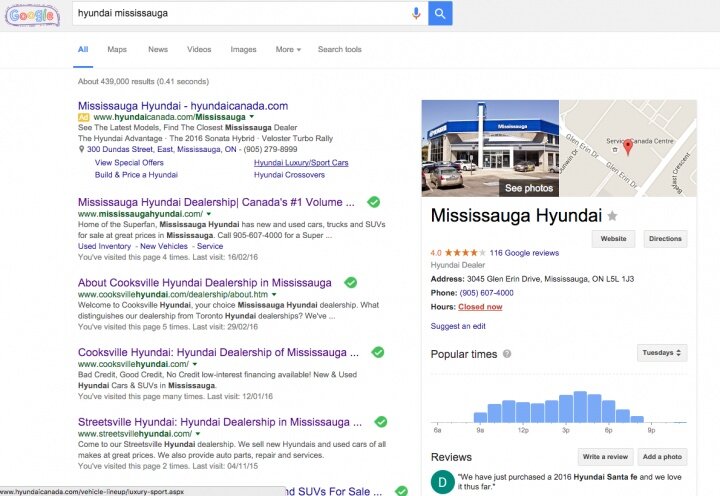 I've been trying to fight for these 2 queries for about 6 months, as you see, unsuccessfully. Any ideas, suggestions, similar stories with a happy ending? Will highly appreciate any input.