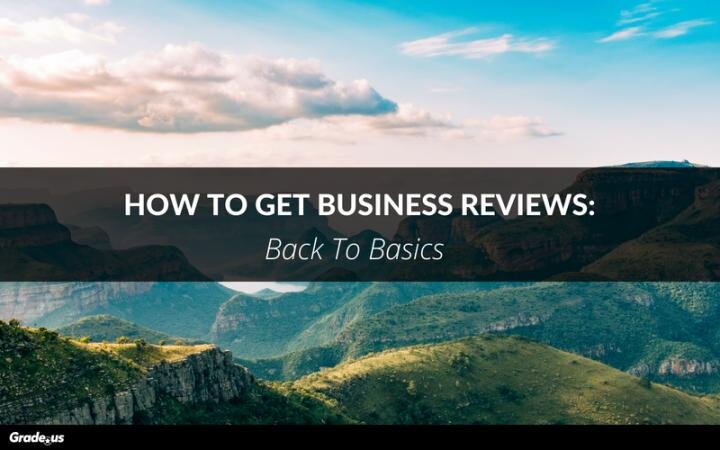 How To Get Business Reviews: Back to Basics
Do you know how to get business reviews?
I know how that sounds.

It sounds like a stupid or condescending question to ask. Of course you know how to get reviews for your business! Here's the problem with this question.

It's deceptively simple.

The question "do you know how to get business reviews" is actually a complex one.



· What inexperienced businesses hear: "Do you know how to ask customers for a review?"

​

· What savvy businesses hear: "Do you have a review management strategy in place to consistently and systematically attract top reviews from your customers?"
​


See the difference?

There's a lot to unpack here. Here's the good news. This is really all about the basics. Mastering the basics is an easy and straightforward way to get 80 percent of the results from 20 percent of your efforts.



It starts with your web.



While many of you have been providing online review management services, I wanted to create a blog post that really dives into the basics of review acquisition. Andrew's post dives into the basics, but also incorporates some advanced advice as well when it comes to putting together a review acquisition strategy.

Read the full post here.