I have a problem with a client of mine. Let me tell you the back story.
about 8 months ago we did a lot of work on the G+ Local page of a bed shop here in London. They were unranked under the term 'Bed Shop' back before we started, but quickly rose to number 4 (D) in the local listings.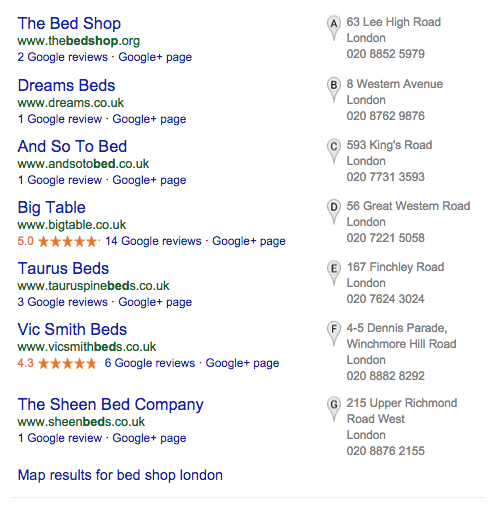 We were very happy with this.
However, last month I noticed that something changed with the listing. My client was no longer coming up in place D under the term 'Bed Shop'. In fact all the listings changed to mostly show Dreams Beds (a chain bed store in the UK).
This puzzles me as some of the listings above are about 1hour away.
However, when I search for 'Bed Shop London' I still see my client in spot D.
Has something gone wrong with Google's location based search?
Ben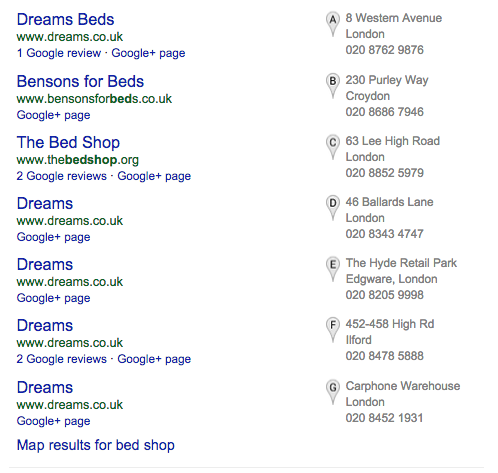 Last edited by a moderator: