I recently saw that this feature has been rolled out to a few industries and wondering if they are going to roll it out for all soon.
I tried this morning to open a client location and set the opening date to Dec 3 and got this message: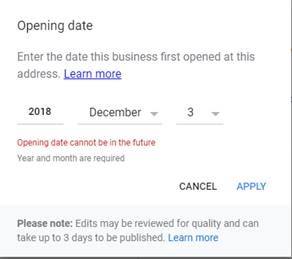 Anyone have any clue on the rollout? Clients are asking for it as they don't want to wait for the opening day of their locations.