Hi All,
Just a little heads up on a situation we experienced with a Client recently.
We noticed the viewmenu.com on their local listing. Long story short a client's new assistant was sold on a "mobile website" from Constant Contact without knowing/understanding that they did/do in fact have a website that was built with a responsive design. If you're not familiar you can learn more about what they offer at singleplatform[dot]com.
Long story longer, the feature was cancelled but this is what the User is redirected to if they attempt to go to the Clients site from a mobile device.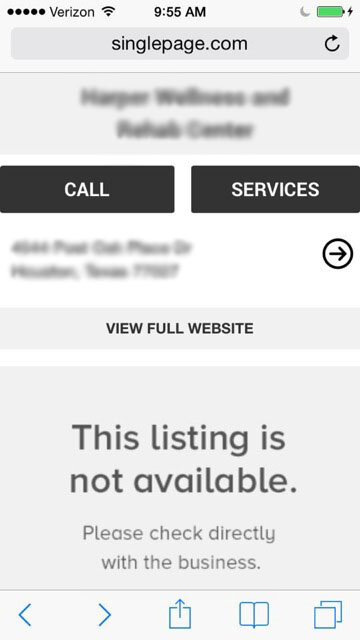 As of this morning it was not in their process to clean this up once the service was cancelled. That may all change soon after speaking to a few Reps at CC.