So I was looking to pickup a headboard somewhere locally....searched - and saw Macy's listed with the primary category of 'mattress store'.
Thought this was funny...I clicked the link for the website.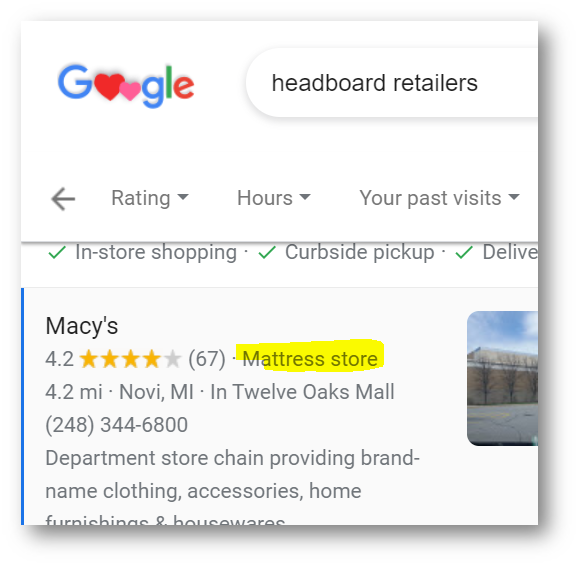 The website linked to the above listing is here:
Macy's
----- Not their domain. And this 'edan' website builder thing has AdSense on it. And what did Google select for the ad to display? "US Mattress"
I originally thought this just a dumb idea from a local Macy's store manager trying to generate more traffic for his location's mattresses...but now I'm thinking that this "Edan" is creating a ton of local business pages, and somehow getting them verified by Google to appear on Maps and making money by the ads being show on them. Just thought I'd share because I found it interesting...