Moderator
Local Search Expert
Joined

Jun 28, 2012
Messages

13,313
Reaction score

4,148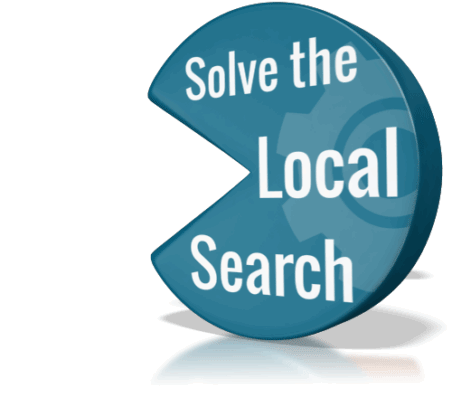 What do Stocks, Twister, Pizza & Puzzles Have To Do With Local SEO?
They are all Analogies that can Help Consultants
Explain Local Search to Prospects & Clients
​
I was reading a post yesterday by Greg Gifford over at Search Engine Land. He explains how he uses Pizza Delivery as a very simple analogy to explain how Local Search works.
It got me thinking about some of the other great analogies I've shared here at the forum and inspired me to do a little roundup.
Hopefully one or more of these will help you in your communication with prospective and current clients.
Local search is complicated, so IMO you really can't have enough analogies in your toolbox to help simplify the concept.
So since I got this idea from Greg I'll start with his simple analogy 1st...
Local Search is like Pizza Delivery - Greg Gifford
<a href="http://searchengineland.com/need-help-explaining-local-search-use-pizza-227448">Need Help Explaining Local Search? Use Pizza!</a>

Tell your potential client that a great metaphor is pizza delivery. Ask them to do a quick Google search for "pizza delivery" on their computer (or even on their phone). Show them how Google returns local results, based on their current location — even though they didn't enter a city.
This one is so simple that I'd use it for really green clients that don't know anything at all about local.
But it's a great one!
SEO is like Investing in the Stock Market - Sam McRoberts
<a href="http://www.pointit.com/investing-in-seo-the-warren-buffett-way/">Investing in SEO the Warren Buffett Way - Point It</a>

"Picking good stocks (or keywords) typically isn't the hard part…being patient enough to hold on to them for the long-term, through the periodic ups and downs in the market (rankings) is the hard part."

"You simply can't approach SEO with a short-term investment mentality. If you're looking for a quick hold-and-flip, that isn't SEO. If you want to know with some measure of statistical certainty what your ROI will be over the next quarter or year, that isn't SEO. If on the other hand you're willing to invest for the long-term, if you have a long-term vision and you're willing to do whatever it takes to reach your end goal…that's SEO"


h/t Joy Hawkins from this great post: <a href="http://imprezziomarketing.com/seo-blog/google-local-2/17-tips-to-help-you-measure-roi-from-local-seo/">17 Tips to Help You Measure ROI from Local SEO</a>

I think this one is just plain brilliant! Especially for answering the question "How long til I'll rank?" Or "What will my ROI be?

This one is my favorite for higher end clients with Local Search knowledge. Attorneys that have done a lot of local marketing are an example of who I'd use this one on.




Local Search is Like a Game of Twister - BIA/Kelsey



Forum post: <a href="http://www.localsearchforum.com/local-search/23857-local-search-like-game-twister-video-game-theory-local-via-bia-kelsey.html">Fun Video: Game Theory and Local Search</a>
Original post: <a href="http://blog.biakelsey.com/index.php/2014/10/15/conference-video-beyond-advertising-the-new-local-stack/">Beyond Advertising, the New Local "Stack" | BIA/Kelsey</a>

In the conference video below Rick Ducey breaks the local marketing challenge down by using a compelling game theory which shows older marketing games we used to play like BattleShip and Whack a Mole!

But then he goes on to say today's marketing needs to be more like a game of TWISTER, the goal is connections, connectivity and engagement with as many touch points as possible!



PRESS PLAY!

<iframe width="560" height="315" src="https://www.youtube.com/embed/eTizsp04SYQ?rel=0&showinfo=0" frameborder="0" allowfullscreen></iframe>

Play button is hard to see but PRESS IT - worth a watch and it's a short video.​





Local Search is like a Giant Puzzle - Linda Buquet


(He who gets the most pieces right wins!)



<a href="http://www.localsearchforum.com/local-search/17036-local-search-puzzle-illustrated.html">The Local Search Puzzle - Illustrated</a>


(Full explanation and wording you can use inside the post.)



<img src="http://marketing-blog.catalystemarketing.com/wp-content/uploads/2015/08/LocalSearchPuzzle.jpg" alt="LocalSearchPuzzle" width="55%" />​


This is the one I always used to use with Dentists, and I go into detail explaining how I would use this analogy. Feel free to use any and all of the ideas & the image.


NEED MORE TIPS FOR SIMPLY COMMUNICATING LOCAL SEARCH TO CLIENTS?

<a href="http://www.localsearchforum.com/consultants-corner/33075-if-you-baffle-clients-bull-hockey-geek-speak-you-should-read.html">If you Baffle Clients with Bull Hockey & Geek Speak - You should Read This</a>

<a href="http://www.localsearchforum.com/consultants-corner/23692-simple-ways-show-potential-clients-why-local-search-engine-optimization-important.html">Simple Ways to Show Potential Clients Why Local SEO Is Important</a>




Any other good analogies or communication tips???


<meta property="og:type" content="article"><meta property="og:title" content=""><meta property="og:description" content="">
<meta property="og:image" content="">