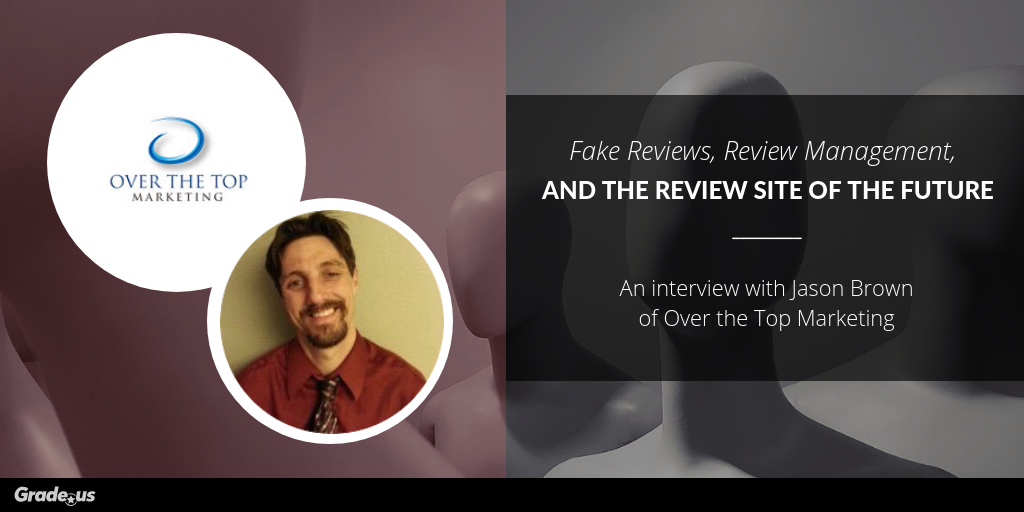 Fake Reviews, Review Management, and the Review Site of the Future
If you're the type of person who is perfectly fine faking reviews, there's a good chance Jason Brown has your number. If you need a guy to hunt down the latest fake review scheme, Jason Brown is your man.
The founder of
ReviewFraud.org
is an
expert
when it comes to figuring out a business's dirty tricks. You can find him on twitter providing tons of local SEO insights via the handle
@keyserholiday
He's also an expert (here at the forum and) at helping his own clients generate and launch great review strategies over at
Over the Top Marketing
.
In this interview, Carmen asked Jason some questions including:
How has local SEO changed over the past 5 years?
Where does review management and marketing fit into your recommended digital marketing strategy?
How do you explain the importance of online review management to clients?
What advice do you give to clients who have been the victim of negative fake reviews?
How can businesses prepare for the future with review management? Do you have any predictions for Google, Facebook, Yelp, and industry-specific review sites in 2019?
What piece of advice would you provide to someone who wanted to start selling online review management services to small businesses?
You can read the entire interview
here
.
Question for the forum, when it comes to fake reviews, how do you handle explaining a negative fake review attack to clients? Does it matter with regards to the type of client? Do you have any tricks from your playbook?
(Thank you to
@keyserholiday
for the interview!)
Let us know in the thread below!