Hi all,
Ok where do I start?
I set up a G+ Local page for a client a few weeks ago and verified it. Yesterday i searched for the business name in Google (see screenshot 1), and 2 listings are showing. Both say Google + Page. The top one is the one I set up and the 2nd one has the business name misspelled.
The top listing takes me to the G+ Local Page I set up. The other takes me to the Places Dashboard via "manage this page" where I find 3 listings! (see screenshot 2)- 1 verified G+ Local page and 2 unverified "Listings". The 2nd unverified is the misspelling.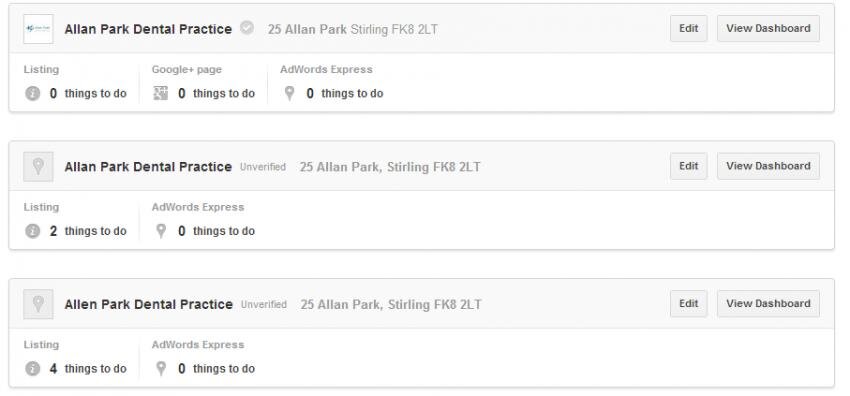 So, what is going on and what should be appearing in the serps? I want to edit the misspelling but that is the one that also appears when searching for Dentists in that area so i don't want to lose the ranking.
Why is the unverified listing appearing, rather than the verified and complete G+ Local page?
Why are there 3 listings in the Dashboard instead of 2 and which of the unverified do I verify and should i delete one of them?
A lot of questions but hopefully someone can help. I'm seeing similar things for a number of clients.