Controversial Online Reviews for Controversial Businesses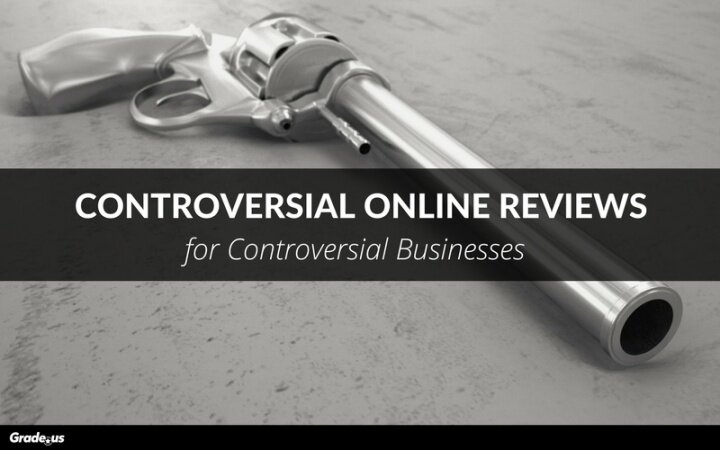 For some small business owners, their biggest marketing issue is getting people to pay attention to them. But for others, the issue is a bit more complicated than that. They?ve got plenty of attention--it?s just not the kind they?d like to have.


This might not seem like an important issue for most businesses, but all business owners could learn a lesson about handling controversy properly. After all, you never know when you?ll be the subject of a bit of it yourself.


The interesting thing about controversy is that it isn?t inherently bad for business. As Jonah Berger, marketing professor at the Wharton School, said: Controversy is a double-edged sword. While a little garners attention, too much can hurt, and it may not be the type of attention most people or brands want.?


In fact, there are certain kinds of businesses that benefit from being perceived as edgy and provocative. The real issue is what to do when that controversy starts to do more harm than good. How do you manage people?s negative perception?


To get some perspective, we?re going to dive into a few examples of managing a negative image. Each of these businesses/brands has some level of controversy built into it, from the mild to the severe. By examining how they?ve managed to overcome the controversy, we?ll understand how to overcome the negativity and turn that weakness into a strength.

Adult Stores and Adult Clubs

---

When we talk about industries that are no stranger to controversy, it?s no surprise that adult stores and strip clubs are right at the top of this list. You don?t have to search too long to find people who despise these kinds of businesses. Truth be told, the most people aren?t generally accepting of the sex industry, mostly because of residual guilt and misinformation. The average person is more likely to enter an adult store as a joke than anything else. Strip clubs are typically seen as a place for degenerates and bachelor/bachelorette parties, with very little in between.

So, how did the industry as a whole deal with these issues? Well, it?s important to remember that adult stores and strip clubs, being the industries they are, will always have some level of controversy to them. All they care about is ensuring that the negativity doesn?t get in the way of their business.

The first step of this is reassuring people of the legitimacy of this industry. The idea that the sex industry is shifty and unreputable to work in/for was one of the first issues that needed to tackled. And nowhere was that misconception more problematic than in their online reviews. Fenway Strippers in Boston, MA doesn?t have much in the realm of online reviews, but what it does have is far from flattering:





Make no mistake: a review like this can do some massive damage when it comes to your online reputation. Allowing this to be their only review to date means that anyone that stumbles onto their business will receive one consistent message: stay away.

While there are a few other tactics that can definitely be a part of their marketing strategy, customer reviews can often do something the business owner can?t: offer an unbiased, outsider perspective. Take a look at this review of Good Vibrations, in San Francisco, CA:

A glowing recommendation that reflects the realities of your business is one of your strongest tools when it comes to changing people?s perception of your business. After all, the average person unfortunately thinks that adult stores are sketchy places to be avoided. Being reassured by their peers is exactly what they need to take these businesses seriously.


A great online review can legitimize these businesses via word-of-mouth in a way nothing else can. The moral of the story? There will be times when people don?t understand your business and how it works. The beauty of this is that these are golden opportunities to educate people about the realities of your industry. Embrace every misconception as a chance to open people?s eyes.
Brian goes on to discuss Animal Attractions and Controversial Celebrities and Political Figures.

Read the full article here.