While not specifically local related, it's definitely freaking out a couple of our local seo clients.
We received 3 emails and 1 call from clients freaking out that they received the Monthly Google Analytics snapshot for July and it said their average users spent 1, 2 or 3 seconds on the site. I had a quick look at the snapshot and compared it to last month and it seems google has trimmed the "Average Session Duration" field from 00:00:00 to just 00:00
So a user with an average of 00:02:31 now appears at 00:02 --- this completely freaked out some of our clients.
I've enclosed a snapshot.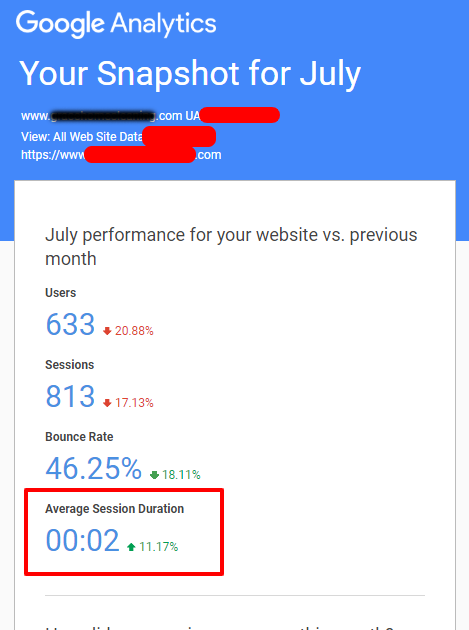 Last edited: