Hey all, I logged into a new client's Google Dashboard today and noticed there were two listings of the same business, one verified and one not. I opened the unverified and got this message at the top:
Clicking on "Learn More" brings up: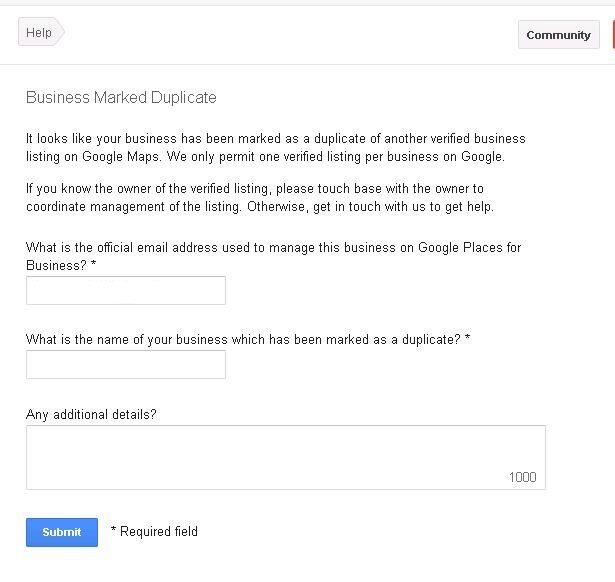 In addition to this, it isn't even possible to change any of the information on the Edit Business Information page.
The second picture makes it sound like this could even happen if the duplicate was claimed by someone else.
Anyone else see this? Thoughts?