Moderator
Local Search Expert
Joined

Jun 28, 2012
Messages

13,313
Reaction score

4,241
​
There has been much speculation and debate about the fate of Google+ Local pages, especially since the new Google+ update (preview) came out.
By now most of you are aware that the whole review piece (and several other important pieces) are totally missing from the G+ Local pages. In my post about the <a href="http://www.localsearchforum.com/google-local-important/38334-new-google-impact-google-local.html">New Google+ and Impact on Google Local</a> I shared a comment Google had made to Ben Fisher saying the update was not finished and many features would be added back, including local features.
I predicted that reviews and images would probably be coming back, because they are so important to Google and there have been recent GMB updates improving and emphasizing both.
I don't have all the answers when it comes to Google. I usually make pretty good observations and am usually right, but in this case sadly no... REVIEWS ARE
NOT
COMING BACK.
The Google My Business Community has been getting complaints (as you can imagine) about the review option being missing on the new Google+ pages.
OFFICIAL WORD FROM GOOGLE:
Per Elizabeth, our Google Community Manager.
<a href="https://www.en.advertisercommunity.com/t5/Enhance-Your-Presence/New-Google-Update-doesnt-show-our-Reviews/td-p/482441">New Google+ Update doesn't show our Reviews!? - The Google Advertiser Community</a>

Reviews will no longer be shown on Google+ Pages in the new Google+ design. Reviews are still accessible on Google Search and Maps which have always been the primary way that users find business reviews.
So there is the obvious statement - reviews are not coming back on the new G+ pages.
Then there may be a subtle underlying statement, something many of us have suspected for a long time. "Reviews are still accessible on Google Search and Maps
which have always been the primary way that users find business reviews
." In other words (my interpretation) not many people went to, looked at, or used Google+ Local pages.
Now I would posit that's due to changes Google made. When they started showing reviews right in the overlay on search, there were less reasons to go to the page. Then when they removed all the links it was practically impossible for the average consumer to even find the page. However, aside from the fact that Local is being distanced from G+, maybe the whole point is not many even looked at the G+ L pages to begin with. Likely folks like us and business owners were the main visitors to those pages. The great majority of Google users - every day consumers, probably didn't visit those pages very often.
So we need to get used to the fact AND educate our clients that Google Local is no longer about the G+ L page. The data and images we enter into GMB and the reviews are just as important as ever. However the main places the data & reviews will show up for consumers (currently), is right in search, the Local Finder, the Knowledge Graph and Google Maps.
So as I show in the image up top - you should review your client sites and emails to see how they are asking for reviews. Not only will the process change now, but the messaging and images may need to be revised as well.
As far as figuring out the best review link to give customers now, don't fret, our smart pros have already figured that out for you. In fact a tool to make it all much easier was born out of that discussion:
<a href="http://www.localsearchforum.com/local-reviews/38343-google-reviews-hacks-creating-review-url-strings-new-google.html">Google Reviews: Hacks for Creating Review URL Strings with the New Google+</a>
Keep on keeping on and remember what I always say in a gif...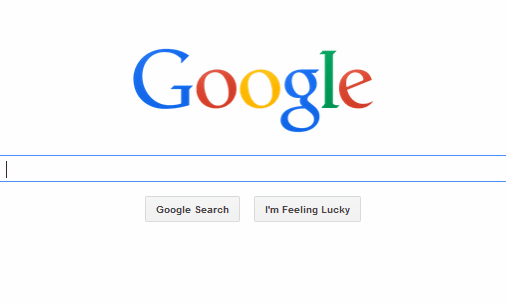 ​