Moderator
Local Search Expert
Joined

Jun 28, 2012
Messages

13,313
Reaction score

4,148
Yesterday Groupon announced the launch of their local business directory which will attempt to compete with Google and Yelp.
I was going to say it might be a great new citation source, except it sounds like they are either scraping or buying data and plan to list pretty much every business in the US anyway. So check to see if you are already listed and if not, it's free to add a business.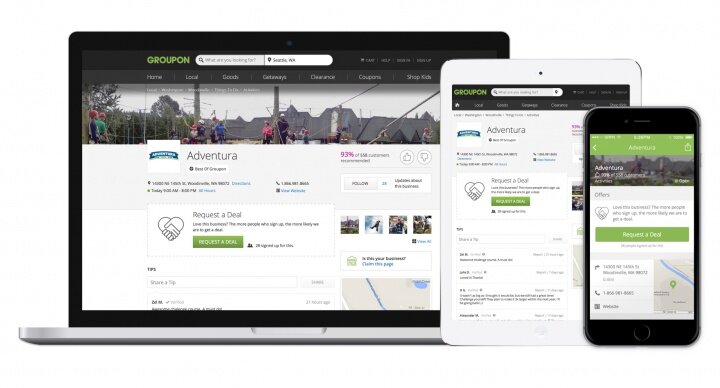 ​
Here is the <a href="https://www.grouponworks.com/get-featured/?force_form_flow=1&flow_step=step_one&channel=biz_page">Claim Your Groupon Page</a> - However note the title of that page is "Advertise on Groupon" and they call to confirm, so be prepared for a Groupon pitch.
Official Press Release Snippets:
<a href="http://www.businesswire.com/news/home/20141022005532/">Groupon Announces Pages, a New Way to Connect People with Millions of Local Businesses | Business Wire</a>

Following a successful pilot in Chicago, D.C., New York, San Francisco and Seattle, Pages are now live and more will continue to roll out until nearly every local business in the United States has a presence on Groupon.

Recommend a Business – Pages allow customers to recommend a business and leave helpful tips for other customers.

Serve As a Local Expert – Verified Groupon customers are able to provide feedback about a business such as the perfect wine pairing, the most delicious appetizers or best night to hear live music.
So while they don't specifically call it reviews - customers can leave feedback.
Here is a Page:
<a href="https://www.groupon.com/biz/woodinville-wa/adventura">Adventura - Woodinville, WA</a> Nice clean look.
And further down the page you can see how the customer feedback looks.
Below are a couple articles about the new Groupon Pages:
<a href="http://techcrunch.com/2014/10/22/groupon-goes-after-yelp-and-google-with-millions-of-individual-business-pages/">Groupon Goes After Yelp And Google With Millions Of Individual Business Pages | TechCrunch</a>
<a href="http://recode.net/2014/10/22/with-yelp-knockoff-groupons-still-searching-for-magic-bullet/">With Yelp Knockoff, Groupon's Still Searching for Magic Bullet | Re/code</a>
What do you think???
<meta property="og:type" content="article"><meta property="og:title" content=""><meta property="og:description" content="">
<meta property="og:image" content="">