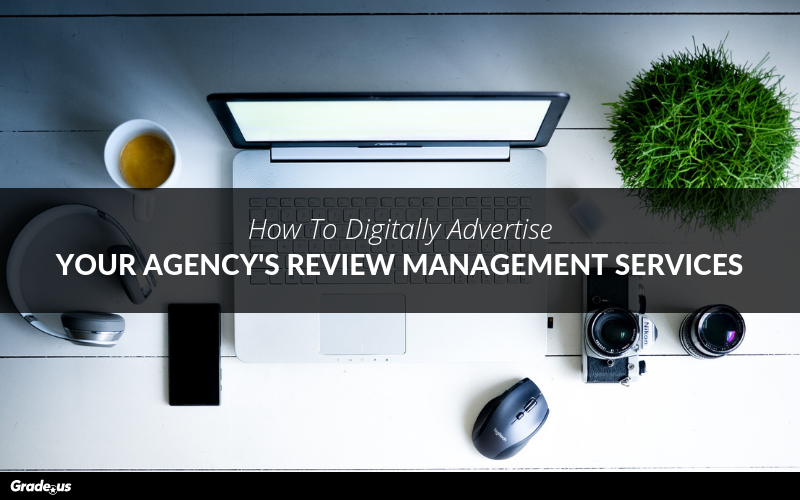 How To Digitally Advertise Your Agency's Review Management Services
The majority of your clients are clueless about review management. Many of them are fixated on simplistic details like the number of stars they have in their review portfolio. Many of them just don't get it. They aren't aware of the ins and outs of review management like you are.
Which makes marketing a challenge.

This is why your agency needs advertising to promote your services.
1. Your prospects are overwhelmed with options.
2. They don't have the expertise they need to evaluate your offer.
3. They're often fixated on details that don't matter.

Advertising solves this trilemma.

Advertising gives you the opportunity to cut through marketplace noise. Using psychological cues, you're able to attract your prospect's attention clearly and precisely.

Cue the skepticism.

There's an obvious question lurking behind the scenes here.

Why is advertising so ineffective for so many?
In this article, Andrew dives into strategy for agency advertising, but it's a challenge, and most agencies/consultants
don't
advertise. So my hope is that this thread highlights some ways in which agencies and consultants in this forum advertise their services?
Read the full article
here
.
Do you primarily depend on word of mouth and referrals?
Do you invest in AdWords, Bing Ads, FB advertising, event sponsorships? What's your go to channel and what's been the most effective?
What advertising channel has ultimately provided the most ROAS?
I also have made a poll for this thread as well. If you choose other, let us know in the comments!