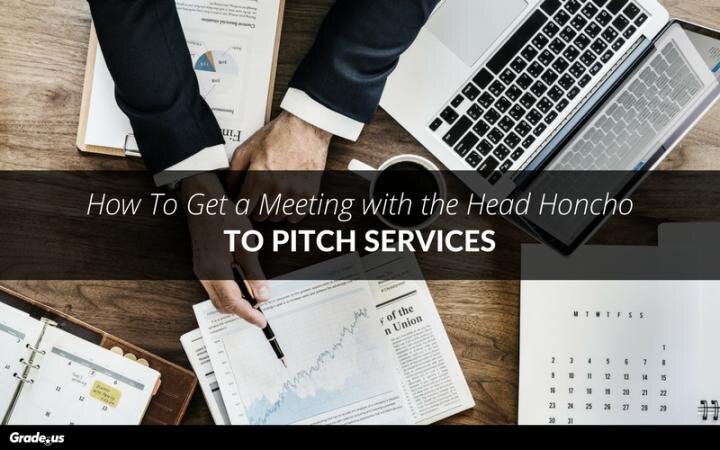 How To Get a Meeting With the Head Honcho To Pitch Services
If you need to reach decision makers, you'll need to know how to get a meeting first. If you're an experienced seller, you know how tough this is.

Decision makers instruct gatekeepers to screen salespeople out. Busy executives do everything they can to avoid them. Culturally, they're viewed as a manipulative nuisance, the kind of distraction customers steer clear of.

We all know why.

There's a variety of reasons, but they all boil down to one thing. Salespeople are viewed as inherently selfish. In the minds of most customers, they're focused on taking rather than giving.
Andrew goes on to explain 3 actionable steps for getting a meeting with the key decision maker at your prospect's organization.

Read the rest of Andrew's post here.

What are some of your tactics to get to the decision maker when pitching services?