This was my first time reporting a spammy listing but I am 99% sure it deserves it.
Heres how it went
1.) Clicked "Send Feedback" at the bottom of the page and submitted my feedback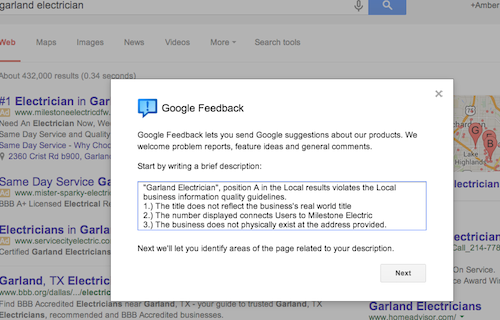 2.) You get to highlight the area relevant to your feedback


3.) So I did!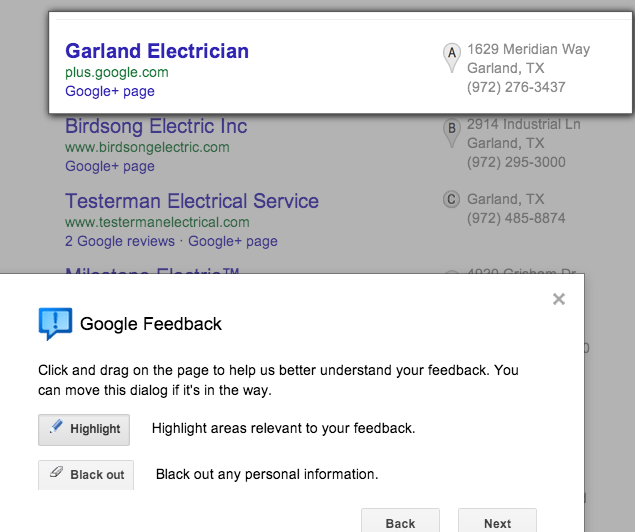 4.) Clicked next and this happened


5.) Then I clicked "Submit" LIKE A BOSS...but


"Submission failed. Try again later."


If it was going to happen to anyone, it would be me
.


-------------------------------------------------------------------------


Just wanted to add that I called the number and was greeted
​with "Milestone Electric, how can I help you" not "Garland Electrician".

View from Maps shows a residential neighborhood for that listing as well.

*This company has 3 listings for Garland Electrician in the Local pack: Position A (the one I tried reporting and biggest lie of all), Position D (checks out), and Position F (same website as listing in D position but address shows its in a residential neighborhood).