Hey fellow SEOs,
I was in the "INSIGHTS" for one of my clients and
I noticed something NEW
. It showed me "Queries used to find your business", and it listed 455 keywords, ranked in order of the most searched keywords. The (?) button linked to a page that says:
Search queries

Search queries show you the queries used to find your business on Google. In the Insights tab, you can track common terms and search trends for your business. These queries should help you create better Posts with Google and even Ads to engage your customers.

Search queries focus on the terms that your customers used to find your business on Local Search and Maps.

You'll see the queries used in the last 7 and 28 days. To protect users' privacy, you'll only see queries that meet our privacy threshold.

I'm only seeing these for this specific client, and don't see this feature in the INSIGHTS for any of my other current clients.
Curious if any of you are seeing this feature?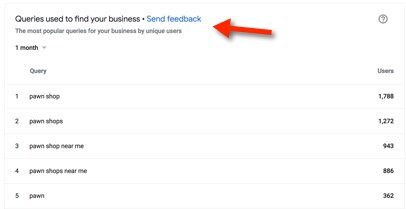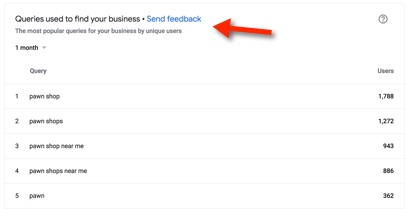 Last edited: