Moderator
Local Search Expert
Joined

Jun 28, 2012
Messages

13,313
Reaction score

4,148
Since it's Halloween I just had to work the word "Frightful" in. You'll see why in 2nd screenshot.
Just discovered a new little Google update. At least I think it's new because I have not seen anyone mention yet.
Service area businesses, the neglected and even sometimes abused step child of Local Search, just got a little extra attention and a little update from Google.
The service radius feature, while available in dash was seldom seen by customers. I don't think very many consumers went to maps and noticed the to "Show service area."
But now service area is showing up
right in the Knowledge Graph in page one Google Search.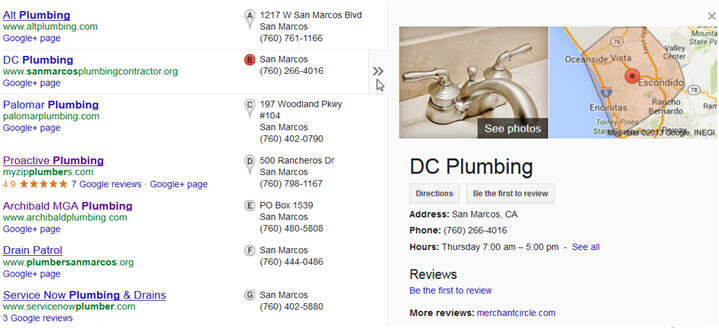 And here is the Frightful Mistake I was warning you about.
Careful where you put that thang... your map marker than is!
​
If you set your service area wrong you can land in Lake Michigan.
And if you set your service area wrong
PLUS use a fake violation-filled name on top of it
Well... your local search skills are just plain scary!
​
That company needs help! I think on top of all the that it's a duplicate listing.
Who needs a new client? Go sic 'em Danno!
Happy Halloween everyone!