Hey all,
Just wanted to drop in and report a possible bug our team has been experiencing (we have seen this in 3 different cases over the past week). We wanted to make everyone aware of this issue and possibly receive some feedback if anyone has experience dealing with it. (
I apologize if I am late to the game, I've tried searching on this issue and have found nothing on it so far.
)
When claiming a listing (via the updated way) utilizing the Local feature in Google+, we are prompted to verify the listing via postcard. Once we receive the verification PIN we have went back into the listing to enter it. However, we return to the listing and notice 3 things:
1. The "In Progress" icon has disappeared.
2. The map underneath the picture has disappeared.
3. The content "Enter PIN" and "Request another PIN" has disappeared.
Please feel free to reference the following screenshots:
Listing pending verification:
Possible 'bugged' listings pending verification: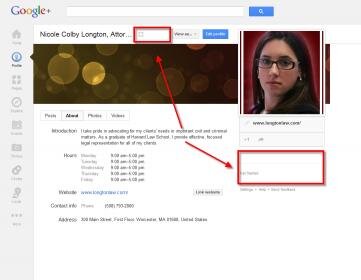 Has anyone else come across this yet? Any feedback you can provide would be greatly appreciated!
As always, thanks,
Matt