I am still trying to figure out why my client is ranking so poorly in local search. Here are the details:
Keyword: Irvine Real Estate
Website:
Irvine Real Estate & Homes for Sale | Value Real Estate Irvine, CA
Google+ :
https://plus.google.com/+ValueOC/
Currently they rank about 150 on local (map) but are ranking better then 5 of 7 in the blended 7 pack organically when checking using AOL search.
Here is a screen shot of the places listing:
Here are the details of the address. No matter how hard I try I can not get Google to accept the Suite number on line 2.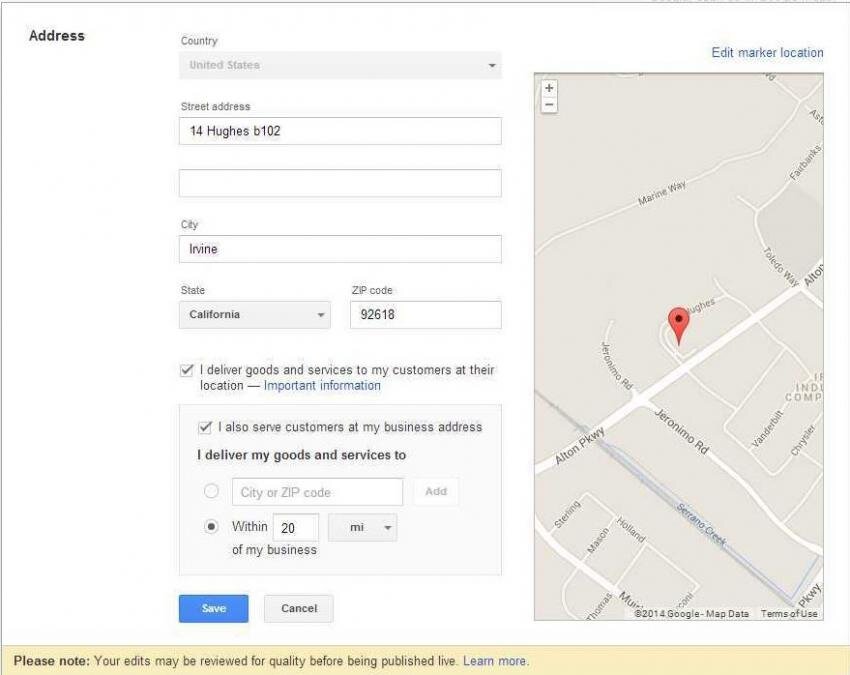 There are a couple of things to note. First there is no image is showing in map search, but does show in organic when searching for business name. The other is that prior to 3 weeks ago there were multiple accounts associated with the place by virtue of being managers of the Google+ page. These accounts have since been removed and not there is only the one account associated with both the Google+ and Places.
Any help you can give me is greatly appreciated! Cheers.