Today's Blog Post:
Review Promotion: 4 Ways to Showcase Your Online Reviews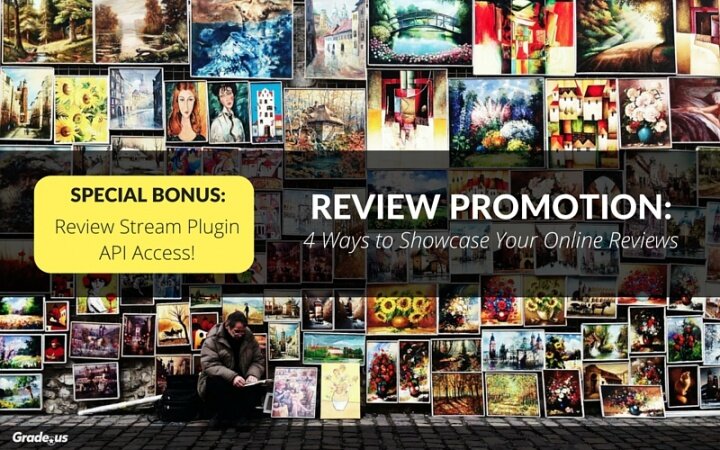 Special bonus this week as well. If you sign up for the Grade.us Newsletter and a Free Trial of our Marketer Plan in June, you'll receive free API access to our Review Stream WordPress Plugin (typically only available on the Agency plan)



​
Who doesn?t love the ego-stroke of a positive online review?

When our business is humming along with happy customers, positive online reviews trickle in. They?re a source of validation, second only to increased revenue. Positive reviews are encouraging, but they?re also another tool in our marketing arsenal.

How we amplify those reviews to our audience can complement our customer acquisition strategy, because they maintain significant sway on our target customers. The ways in which we use our reviews on our own website are not created equal though.



As we examine some of our options, we?ll need to decide if we?re properly highlighting the authority of the review, the extent to which they provide SEO value, and whether it?s worth it to lead our potential clients off site.

Discussion: How do you or your clients promote online reviews?