Joined

Jan 20, 2020
Messages

5
Reaction score

0
Alright, get ready for a weird one!
Customer is a used car dealer located in North York, Toronto, Canada. They previously ranked really well for many used car dealership and financing related terms.
In March, we noticed our organic rankings plummet.
You can see that the most impactful keywords that dropped were majority local. They no longer appear in the map and instead are lower down in traditional organic.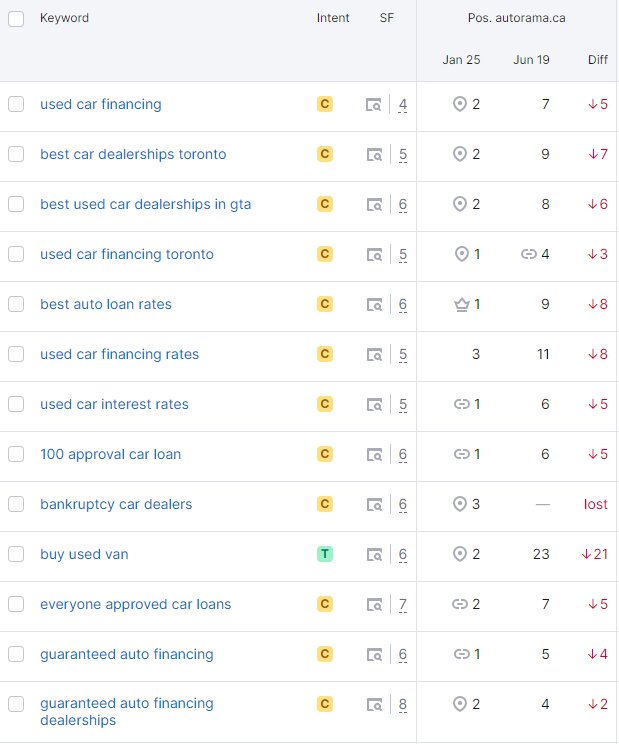 Note that these rankings are all based out of Toronto, even though they are located in North York. Regardless even using a tool like Local Falcon shows them completely dropping off locally for a keyword such as "used cars toronto"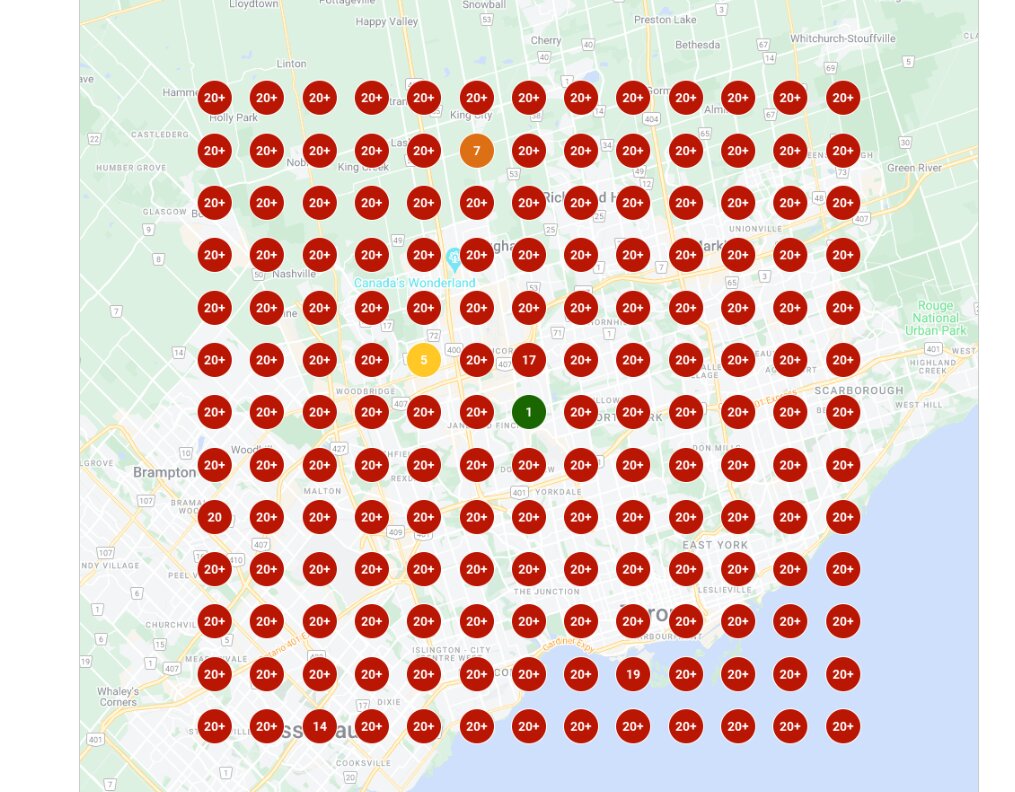 This had a direct impact on their businesses performance and clicks from these keywords. Below in a snapshot from search console, filtered by clicks on the GBP website link:

My initial reaction was this had something to do with the March 2023 Broad Core Update given that the drop coincides with the end of that update.
However I believe something else might be in the mix.
This business previously had an issue with duplicate listings. that was years ago but they are still in our GBP account.
They also have 2 other GBP listings on their building. One has been there for a long time that they created years ago to promote a separate financing business that they recently have shuttered. The other was moved there by an employee a few months ago without discussing it with the owner.
And the final "weird" component of this mess is that Google recently "updated the location of the business", moving the pin location on the map.
What is the best course of action moving forward?


Should I move the pin back to its previous location?


What is the best way to get rid of the Car Finance Canada and Cars on Canada listings?


Should I be doing anything about the 2 duplicate listings in our GBP account?


Any other things to consider here?

Thanks in advance for anyone's help looking at this mess! lol.