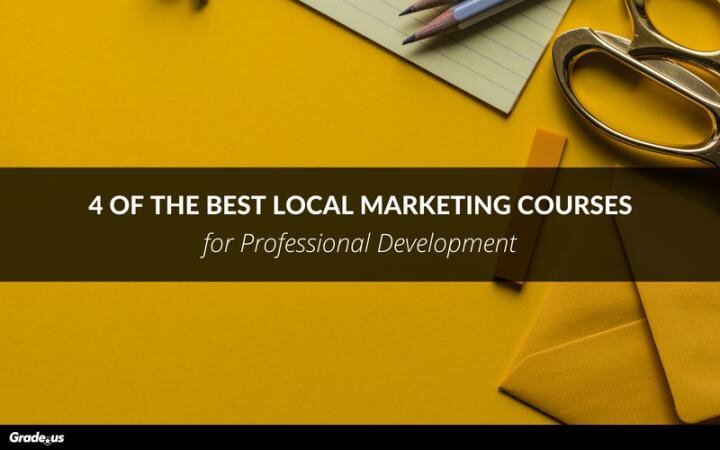 4 of the Best Local Marketing Courses for Professional Development
It's tough to keep up.
Local marketing is an ever-changing topic. Search engines and social networks change the rules constantly. New platforms come and go. The best local marketing courses give you the training you need to stay ahead of the pack.
That's the problem.
Which course is best? Which one will give you the education you need to compete in a noisy marketplace? The answer is counterintuitive.


It's the course that minimizes

noise.



Read the rest of Andrew's post here.

He breaks down 4 great online courses as well as a bonus course and some great twitter follows.

What other courses online courses are out there that you recommend?