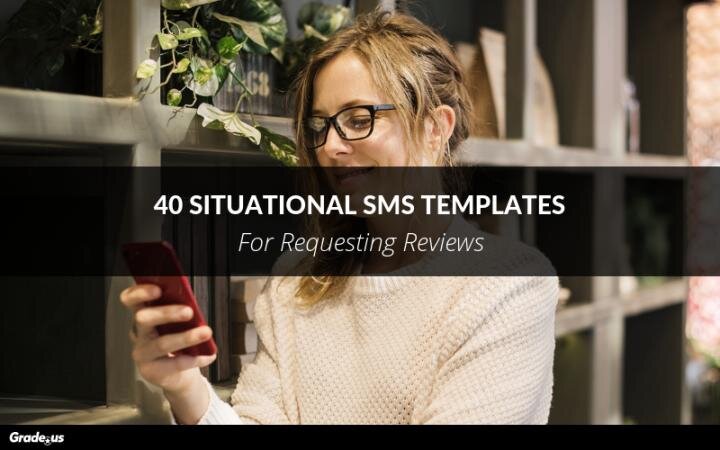 40 Situational SMS Templates For Requesting Reviews
SMS templates are a unique way to request online reviews.
As you scale your business, it's not always easy for you to reach out one to one via text. You want customers to talk to you.
But still, you want to try to use modern forms of communication allowing your customers to share their feedback, write a positive review and promote your business. If you're smart you want customers to share their anger, frustration and criticism with you as well.
How do you get them to do it?


With SMS messages. These messages are ubiquitous.



In this post, Andrew provides 40 templates for various ways to generate reviews and feedback from happy and unhappy customers alike.

The key with these templates is to use a review funnel and segment the happy customers by guiding them to a third party review site. Guide the unhappy customers to providing you feedback privately so you can recover their experience. That's just good business with the goal of making sure there aren't any customers with unresolved issues who may not have spoken up (unless prompted by these texts.)
Read the entire post here.