Moderator
Local Search Expert
Joined

Jun 28, 2012
Messages

13,313
Reaction score

4,241
Regus offices have long been a slippery slope since Regus offices are often abused and used just to rank in cities a business is not really located in.
BUT but there are also thousands of legit businesses that have full-time walk-in offices at Regus too. I had one 30 years ago when I started a small company. And trust me when I say I sat and physically worked there 12 hours per day, like many other small business owners do.
Sharing a developing thread from the Google and your Business forum from a business owner that "says"
support told him Regus offices are not allowed period, due to a new policy
. He 'sounds' credible and says he spoke with the rep twice who told him the policy was non-negotiable. However we don't know the circumstances and it could be the OP was using a virtual office or he misunderstood something.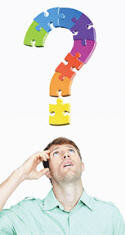 ​
I've escalated to Google to try to get confirmation or an official statement.
Cm 1960 said - Google Places - New Policy?


Re: Need Confirmation of Google Places New Policy Against The Use of All Regus location address (temporary office and virtual office service provider worldwide) to advertise for its subleased tenants and virtual office clients.

Hi - I've been informed by someone at Google Places that there is a new policy to disallow Regus business location businesses to advertise using Google Places. What it means is only Regus' address will be listed, no other businesses will be allowed to advertise that address.

If this policy is true, it will literally put thousands of Regus location business owners out of business who rely on Google as the #1 advertising to locate their service. I was told Google Places has chosen to view all Regus leased offices, (thousands of offices around the world) as virtual based and therefore is unwilling to provide advertising for them.

For instance, Regus has multiple locations in San Francisco that incorporate hundreds, if not thousands, of subleased space clients who use their business address as their own. What this new policy will mean is no one can be considered a real business by Google and there is no "gray area" to debate according

The Google Places rep, Travis, was spoken with twice about this and he says this new policy is non-negotiable, that it is a black and white issue.

I question if this is true why I didn't receive an email outlining the new policy and why Google is denying me advertising.

Please advise on this new policy being in effect. Thank you.
I replied:
It's been long known that virtual offices are not allowed and Regus offices are often abused just to rank in cities a business is not really located in.

But I was not aware an official policy had been made that was that black and white.

I do know many businesses really have official offices at Regus for cost sake and operate out of them full-time. It's the ones that are gaming the system and not really there that are a problem.

I'll escalate this post and ask Google to see if we can get official confirmation.
If this is correct and not misinformation from a rep OR misunderstanding by the OP, then seems like lots of babies will get thrown out with this bath water.