Moderator
Local Search Expert
Joined

Jun 28, 2012
Messages

13,313
Reaction score

4,148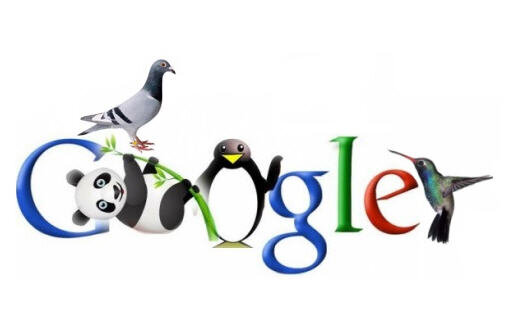 Do you think you or a client has a potential Google organic penalty?
How do you tell for sure and know which one it is???
​
Casey Meraz, one of our Top Contributors did a great post at Juris Digital, one of his legal sites.
<a href="https://jurisdigital.com/is-my-website-penalized-by-google/">Is My Website Penalized By Google? By @CaseyMeraz</a>

Did you know that Google penalizes websites that operate outside of their terms of service? A couple of years ago Google was actively penalizing a lot of law firm websites who were going after links in unnatural ways. But penalties are not just limited to law firm websites. In fact today, Thumbtack.com (A company who's biggest investor is Google) was penalized for unnatural backlinks. This is very interesting if you consider that many lawyers actually purchase leads from this website.

Having been actively involved in the SEO industry for 10+ years now, iv'e seen, worked with, and been apart of some very nasty penalties. Iv'e seen first hand what they can do to a law firm's case intake and also seen the joy they receive when getting out of a mess like this. This whole journey is part of our story and why we're ethical white hat marketers. Unfortunately uneducated marketers may not even know how to diagnose a penalty or realize that they've been in one.

If you've ever hired an internet marketing company, built links, or participated in shortcuts it's probably a good idea to run an analysis to see if your website is under a Google Penalty.
Then Casey explains the different types of penalties, ways to evaluate whether you may have a penalty and then what to do about it.
So as it states in the post above, if you are an attorney, suspect a penalty and need help, contact Casey. He's great and will treat you right!
Here are a couple other recent forum posts about penalties:
<a href="http://www.localsearchforum.com/organic-seo/33062-learning-manual-action-penalty-placed-thumbtack.html">Learning From The Manual Action Penalty Placed On Thumbtack</a>
<a href="http://www.localsearchforum.com/local-search/28735-guide-penguin-disavow-tool-local-search.html">Guide to Penguin and the Disavow Tool for Local Search</a>
<a href="http://www.localsearchforum.com/organic-seo/32762-google-finally-coming-out-panda-penguin-news.html">Google Finally Coming Out with Panda and Penguin News</a>
I have a friend that's one of the leading experts on penalty audits and recovery too. She's the 1st person I ever trained in Local. Her career took several turns, then she found her niche in penalty recovery. I've referred some clients to her and she's done a great job for them. Which is a good thing, since I don't deal with backlinks at all and know nothing about penalties.
Suspect you have a penalty?
Have you had one in the past? How did you recover???
Image credit:
BlueMagnet
<meta property="og:type" content="article"><meta property="og:title" content=""><meta property="og:description" content="">
<meta property="og:image" content="">