Moderator
Local Search Expert
Joined

Jun 28, 2012
Messages

13,313
Reaction score

4,241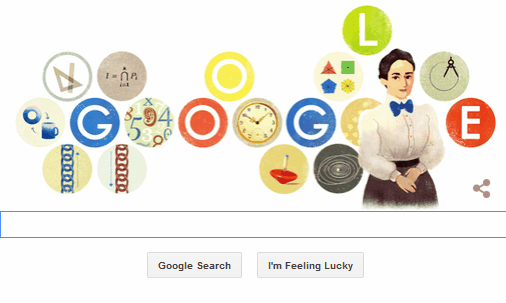 ​
Well Google has FINALLY issued an official statement about all the Google+ changes that affect local.
As you can imagine there are many complaints at the new Google My Business Community as well as the official Google+ Help community. Primarily about reviews being missing. But also business owners can't even find their contact info hidden behind the subtle "i" so many think everything is missing.
This whole update has caused so much confusion and frustration with users that could have been avoided to some degree if Google had 1) Explained issues the statement below upfront. And 2) Emailed all page managers and owners to explain the changes. Anyway here is the full scoop.
From Mamta B a Google Employee.
(Elizabeth our Community Manager is off this week.)



<a href="https://www.en.advertisercommunity.com/t5/Basics-for-Business-Owners/How-will-the-new-Google-pages-look-like/m-p/484605">How will the new Google+ pages look like? - Google Advertiser Community</a>



Google+ is getting a major redesign across mobile web, Android, iOS, and Desktop. The new design focuses on interests (like cars, kittens…), with the Collections and Communities features now allowing users to share more broadly. It is also simpler - with improved search, navigation and page recommendations - and faster.

New features with this redesign

The recently launched Google+ is redesigned to make it simpler and faster to use Collections,Communities, and see your home stream. We've introduced a few new features and enhancements throughout, including the ability to create and edit communities on Android, multi-login on iOS, new notifications and the ability to share public posts on other networks.

If you wish to go back to the old interface, Click on Back to classic G+
"Back to classic G+" link in the left-hand navigation pane



Local Pages



What does this mean for Local Pages?

We found that Profiles and Pages were easier to understand if presented in the same style, and we've simplified both in the same consistent way. The following features are no longer supported for Local pages - Reviews, categories, directions, stars, photo uploads, interior photos, maps, hours, opentable/apps integration.

How can people to see my local information?

People can still see information on local pages in classic Google+ on web.

In addition, people can see some local details (such as email, address, and phone) that you've decided to share as well as their history of communications with you when they click on information symbol on left hand side of the Follow button in the new Google+ page.

Where do I upload or manage my Photos?

People wanted a home for their photos to be separate from a social network, and so we launched Google Photos as a standalone app, outside of Google+ for better uploading and managing experience.

How to add manager or view analytics?

We've streamlined both people and page profiles with the new Google+. You won't see advanced page management features in the new Google+, including adding and removing managers and viewing analytics just yet. To use those features you'll have to switch back to classic Google+ for now.

Page Profiles look different in the new Google+, and other information may show up on your old +Page Profile. You can switch back to classic Google+ to see and edit your old +Page profile. +Page Profiles may also look different on different platforms

Highlights

Your Google+ profile includes posts you've made on Google+, Collections you've created or followed and Communities you've joined. You can also add a cover photo, a profile photo, and a tagline, which are public.

To see your Google+ profile, click Profile in the navigation menu.
From your Google+ profile, people can also see more information about you by clicking on the information icon .

You can also edit some of this information through About Me. When you change your name, tagline, profile photo, or cover photo in Google+, it is reflected in your About Me information.




------------------------------------

​


So there you have it. Instead of being left in the dark at least now we know.

And now we at least have something official to point users to, that details the changes.

Still digesting. May have more to add after it all sinks in, but wanted to share really quick to make sure you guys know.


RELATED PREVIOUS POSTS:

<a href="http://www.localsearchforum.com/google-local-important/38334-new-google-impact-google-local.html">New Google+ and Impact on Google Local</a>

<a href="http://www.localsearchforum.com/google-local-important/38410-free-tools-generating-google-review-links-now-g-reviews-gone.html">Free Tools for Generating Google Review Links now that G+ Reviews are Gone</a>