Joined

Oct 18, 2018
Messages

79
Solutions

1
Reaction score

98
If you've dealt with invalid events appearing on your Google My Business Knowledge Panel, I know how annoying and frustrating it can be. Unfortunately there's nothing you can do inside of GMB to control or impact these and either had to reach out to support or just wait until the event passed.
There is a new workflow for flagging invalid events which works similar to flagging invalid images, reviews, etc. I've just begun using this and haven't seen events removed but yet but the same rule applies - if 2 weeks passes and no movement, you can contact Google and ask them to escalate.
As with Google, there's always a caveat. For now, this process can only be accomplished on the
Google Maps app on Android
.
It's super simple, I've provided a workflow below.
First, on your Google Maps App on your android device, navigate to the events section of the listing. You will see purple flags next to each event (in the past, these just took you to the event site, this was changed recently)​
​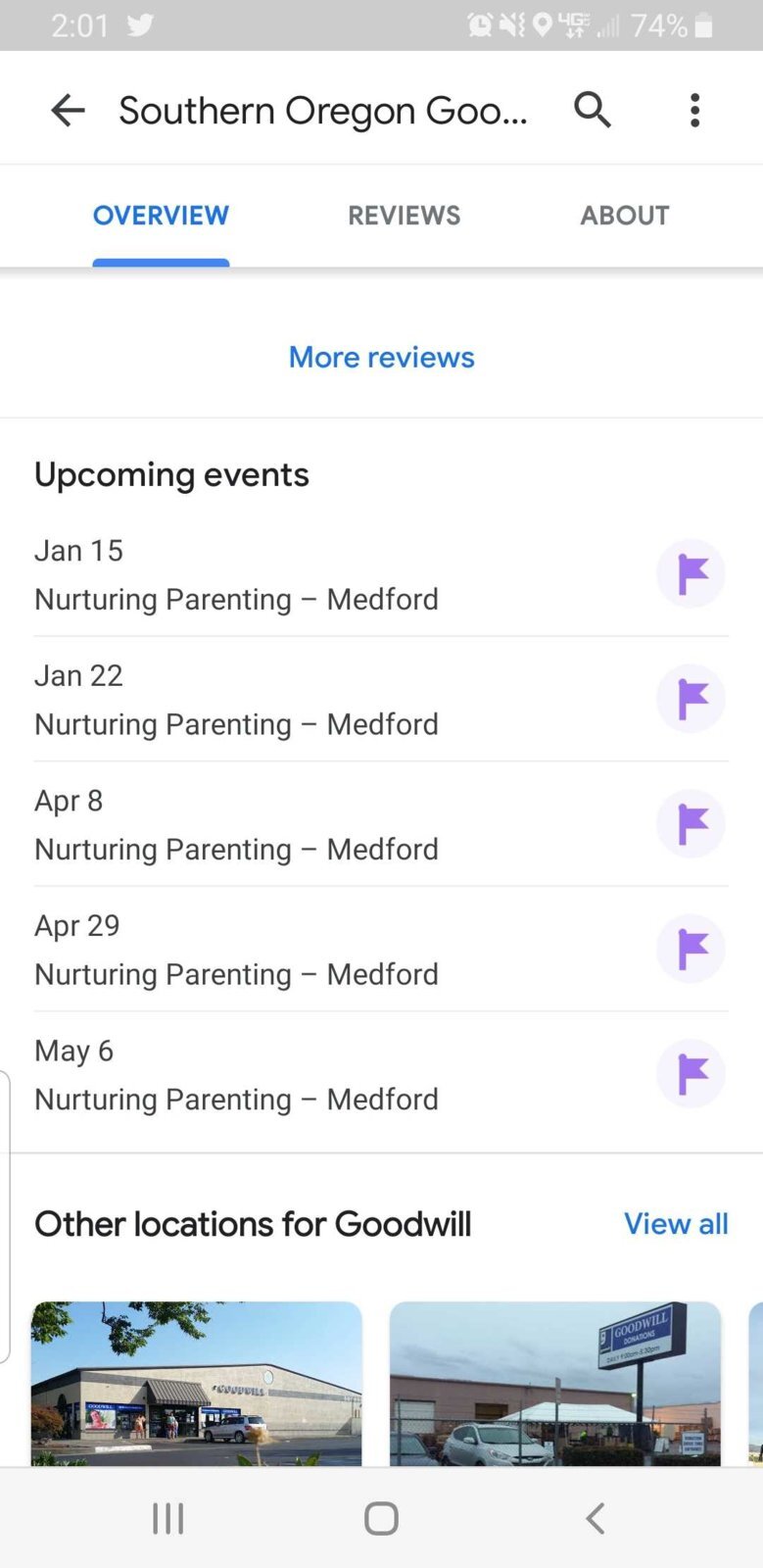 ​
​
Click on the flag next to the event in question which will open up the event details in maps. Click on 'Send Feedback'​
​
​
You'll see your list of feedback options. In my instance, I chose 'other' and stated the event is not at the location it's associated with.​
​
​
​
Then you'll get the confirmation message and it's time to wait and monitor
​
​
​
I also thought the interface to suggest edits to events was helpful. You can suggest an edit to the name, location ( I like this option if you know where the event should be but you can't remove the location), start date & time, end date & time, category of the event, description, website, and even add photos.​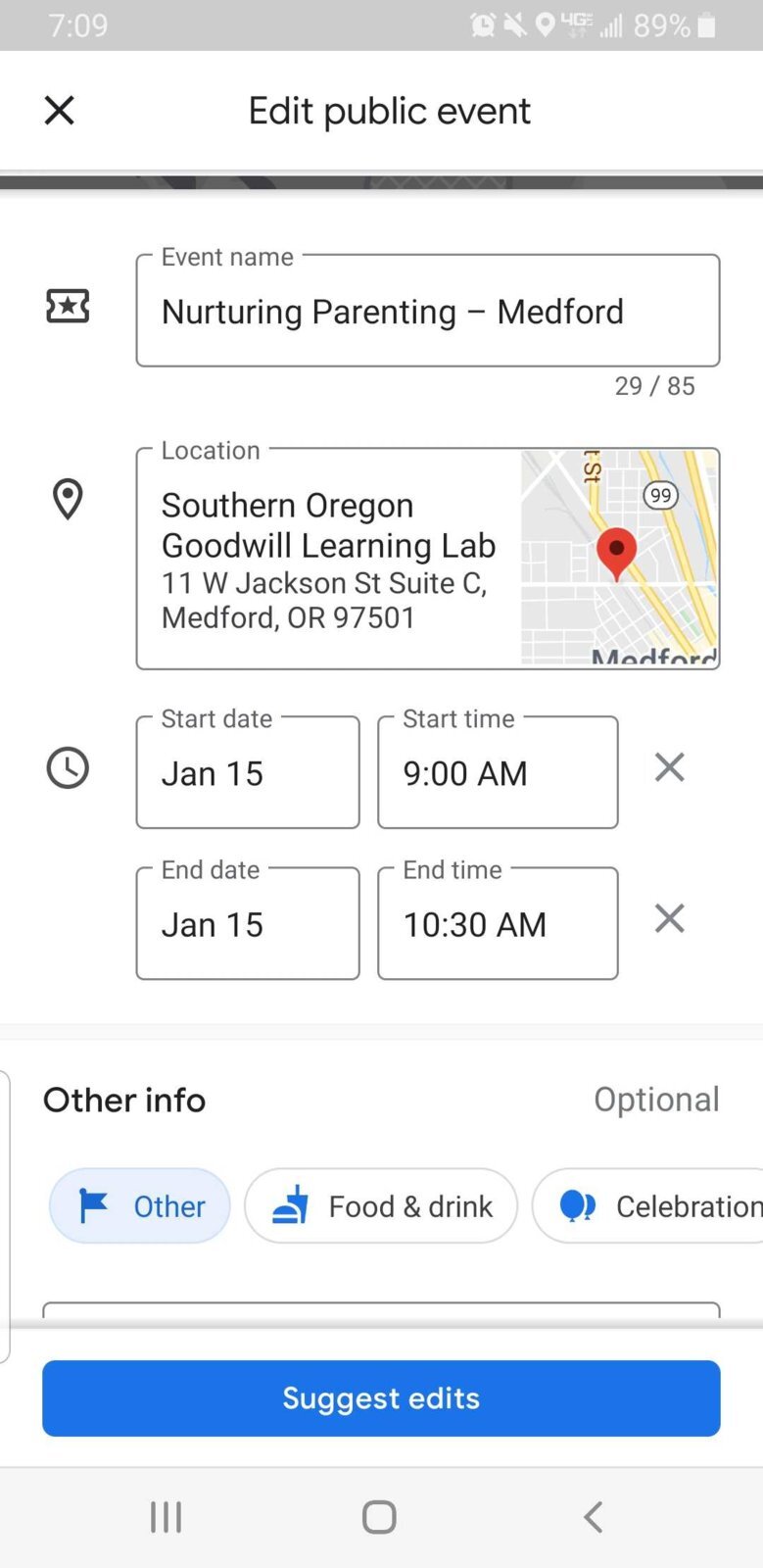 ​
​
​
Hopefully this is helpful but please share your experience with flagging events!