I'm in a really weird situation with one of our clients. Their Google My Business page is not completely functional; the main page is mostly blank, it hangs when we click on the Users tab, and there's an error when trying to look at reviews. (I've attached screenshots of these below).
The client has a YouTube channel, but no access to it. Checking the attached Brand Account, I see it's disabled. We've tried following the appeal process twice, but no one from Google has ever responded.
According to the user permissions, I think this may because, while the client's account is the Owner, it isn't the Primary Owner. The Primary owner's account has been suspended (emails sent to the associated Gmail address just bounce back).
In short: We can't edit or update the GMB listing, and we have no access to the YouTube channel.
I've repeatedly reached out to the agency that the client believes set up the Google accounts, but they have refused to respond to me.
I've been spending months trying every Google support avenue I could, and none have been helpful.
In the past, I had a client whose accounts were being held hostage by another agency, and someone from AdWords support was amazing with providing forms for the doctor to sign before forwarding it to someone at Google who could transfer ownership (which I tried explaining in this thread for YouTube support:
Unable to access YouTube channel for business. - YouTube Help
), but I've had no such luck this time around.
Anyone have any idea what's happening, or who I can contact to get this fixed? GMB support just keeps telling me someone will get back to me, and the last piece of advice they provided was just to try Incognito mode...
Screenshots:
Mostly blank GMB page: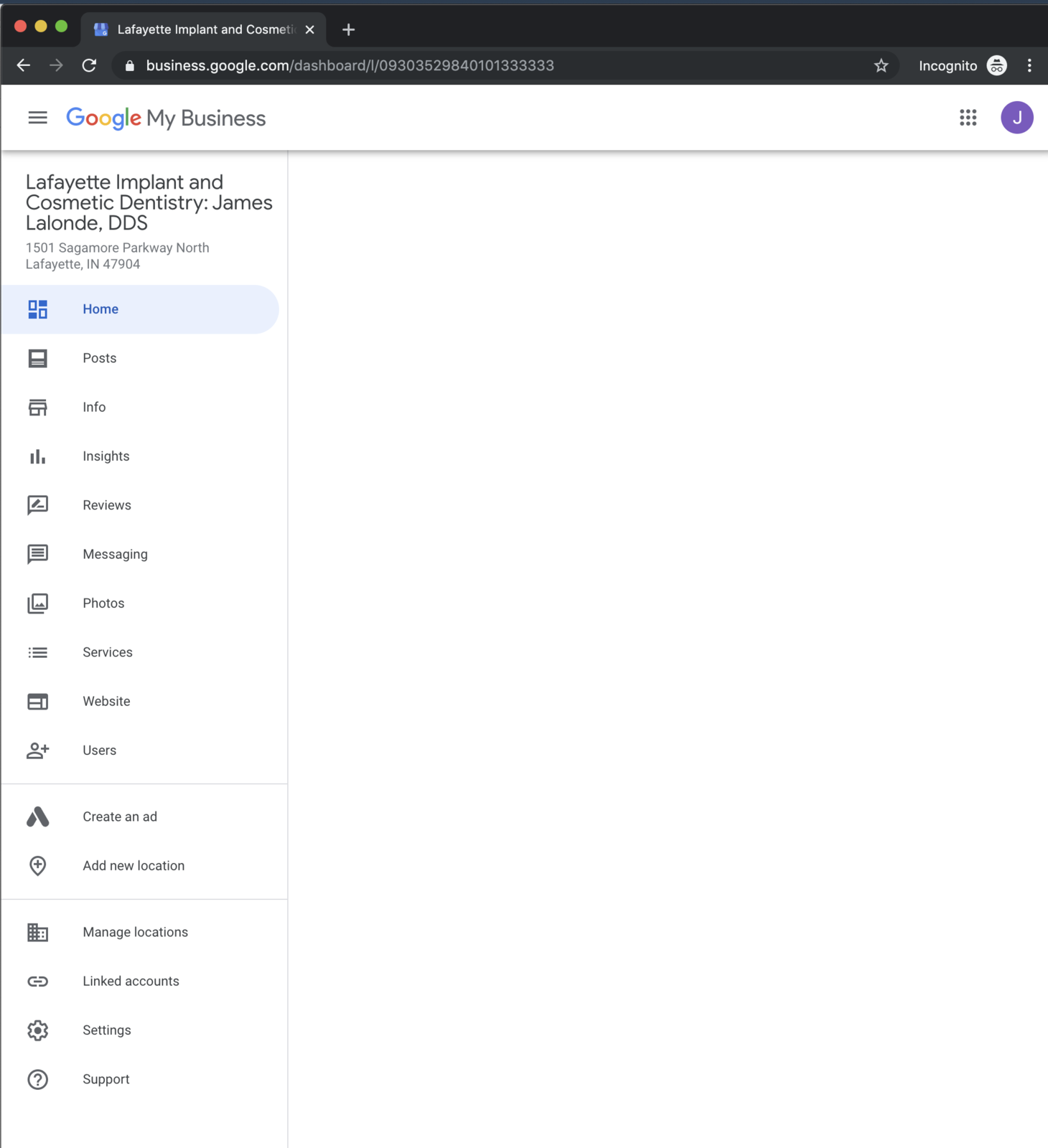 When clicking Reviews tab:
When clicking Users tab:
YouTube channel with suspended Brand Account icon (I assume the YouTube channel is attached to the Brand Account?):
Brand Account: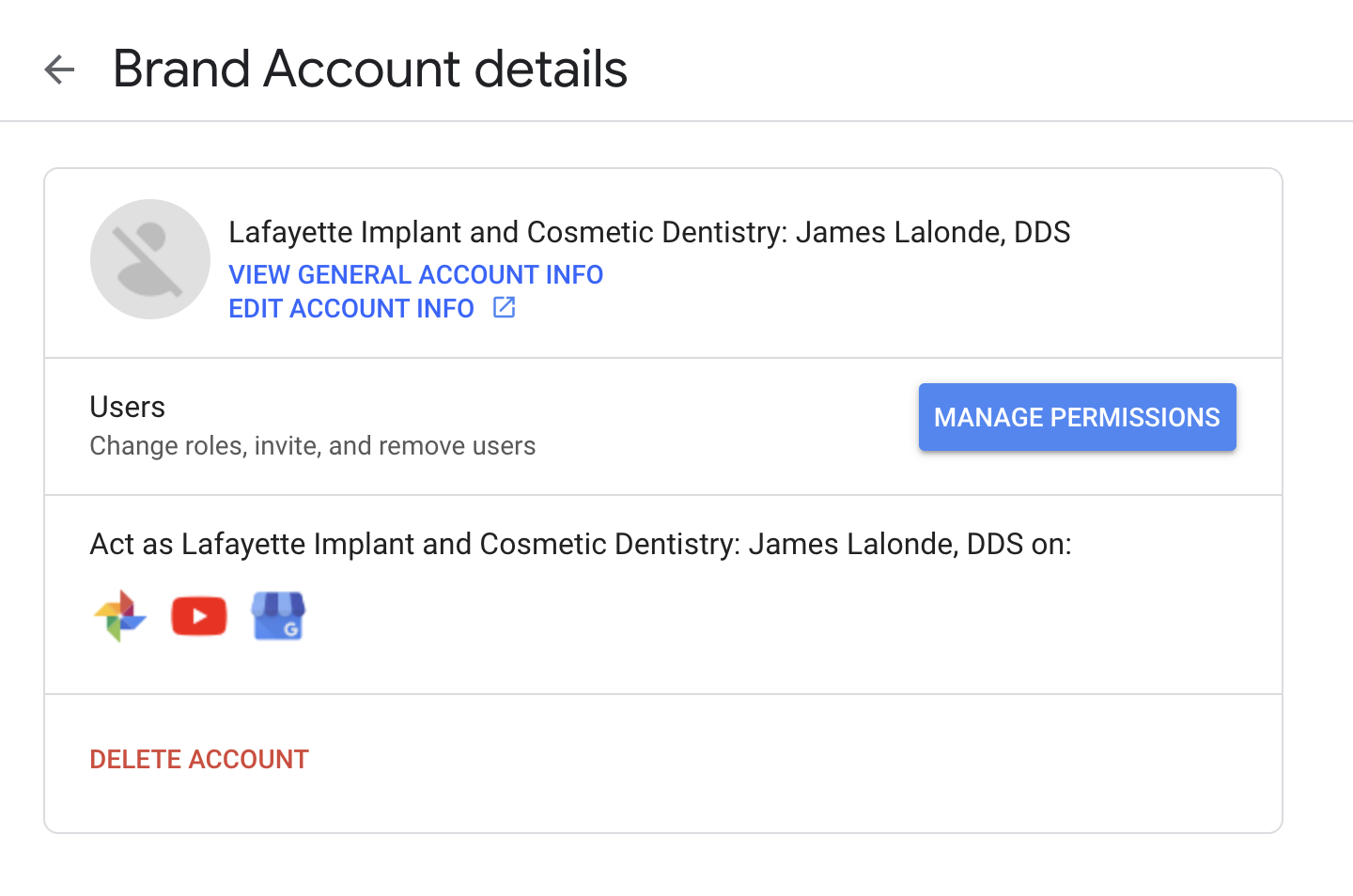 Notice that the Brand Account is disabled:
Account permissions. Dr. James Lalonde is the client and owner.