When I first created my google places business listing their was an option that asked for your preference to show or hide the address that google displayed. I chose to hide my personal address, yet it shows it with a pinpoint on the map. In addition, if you google my business name, google autocompletes it showing my full personal address. I assume its pulling that information from the G+ profile page.
I don't really feel comfortable with google showing my personal address when my site brings in organic traffic everyday, and who knows who is viewing the content.
Is there anyway I can hide my personal residence, or perhaps switch it to a UPS mail suite. It looks like an actual address and its not a PO box for instance 4600 Cooper Arlington Texas STE 131-220 76013.
Picture of issue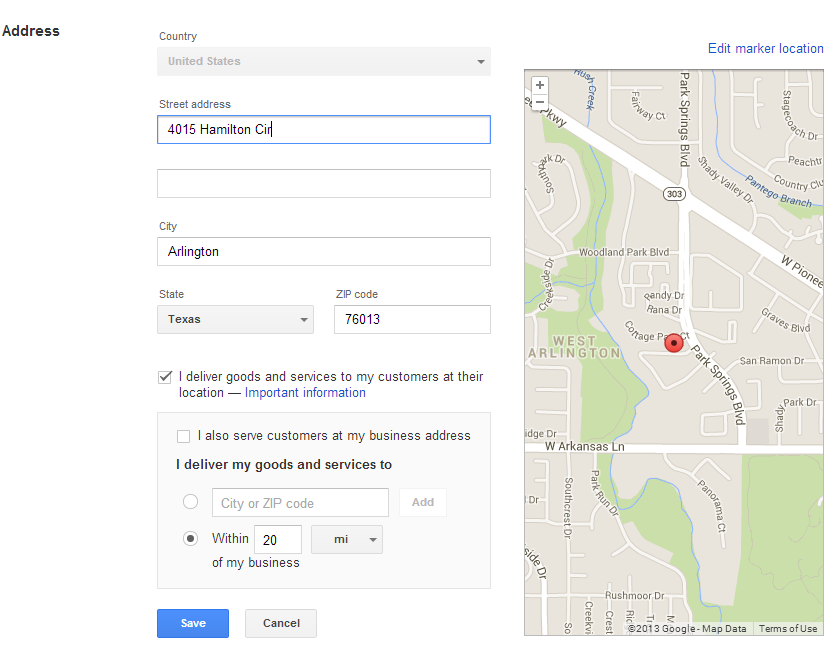 Thanks everyone