Search query "
Dallas Movers
" & "
Movers in Dallas
" and I don't understand how this site ranks with two internal pages in google local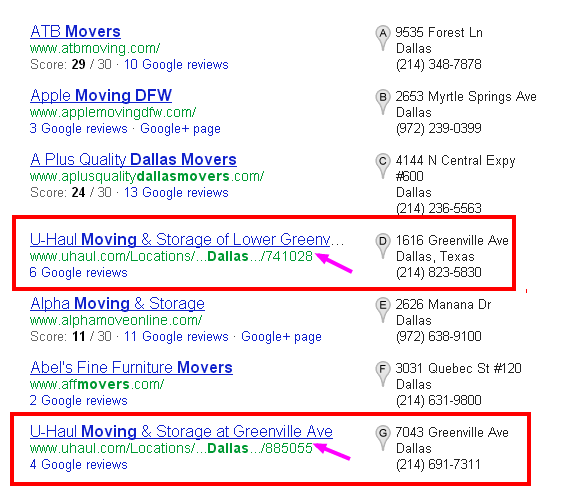 I'm just not sure of these, please advice
1)Can we point internal pages of website in google places listing? or only home page link should be verified?
2)Distance between the two address is just 4 miles, what if companies start physical location every 4 miles and rank? will they own entire seven pack listing for specific keywords?
3)My guess, they used internal pages & keywords in Business name listing? what else helps these urls rank and own half local serp?
Are they safe? Correct me if i'm wrong. Curious to know, any idea?