Joined

Mar 5, 2019
Messages

49
Reaction score

43
I'm running a local ads campaign at the moment, and I'd like estimate how many of our impressions/clicks came from Google Maps vs the other networks they appear on (Display network, Search and YouTube). My suspicion is that 95% of our impressions are going to the display network and YouTube. If that's true, then our local ads aren't actually reaching people who are searching for our stores (as Google implied they would) we're essentially running a basic top-of-funnel brand awareness campaign, restricted to a specific location. If that's true, then we might be better off moving the budget to Instagram/Facebook.
I've tried checking impressions of the driving directions button in the Google ads dashboard, however this button appears on display ads as well as Maps, so it doesn't prove that the ad ran on Maps. Despite this, I'm not sure that Google Ads records paid impressions and clicks from GMB anyway. According to our campaign overview, we received 2.3 million impressions in total last week, but when I dig further into this (Placements - Where ads showed) it says that the YouTube and display networks alone have delivered 2.3 million impressions. So either the ads aren't running on Search or Maps at all (unlikely), the data is mis-categorised, or it's simply not reported in the Google Ads dashboard.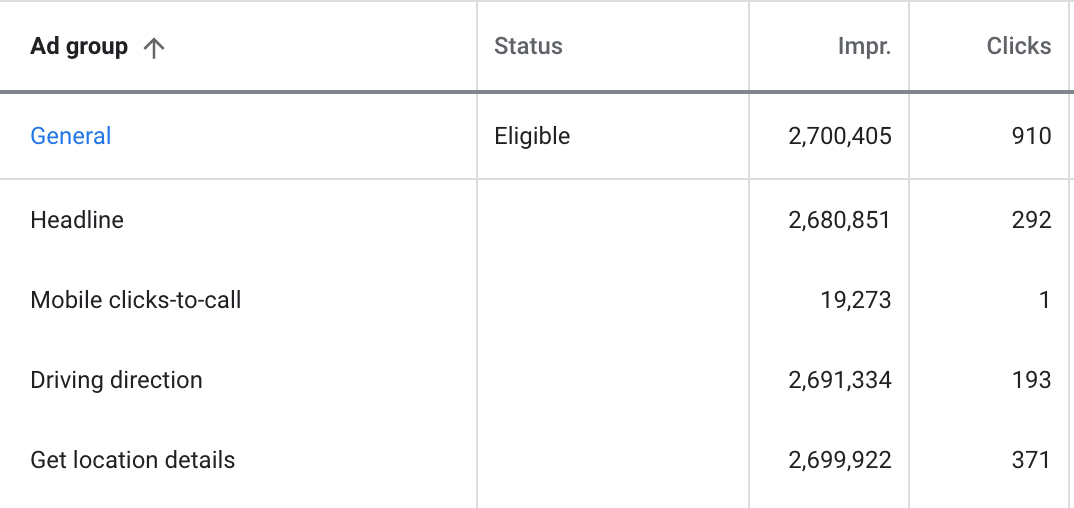 I've seen Joy and the Sterling Sky team recommend using call tracking to estimate paid GMB impressions, however the challenge with my business is that it's ecommerce. None of our customers call, they see a local ad for one of our physical stores, then they check out the products on our website.
So it seems like one of my only options is GMB insights. I could compare Views before and after the campaign, but I don't know how many are paid and how many are organic.
Have you tried segmenting this data? I would love to hear any suggestions.
Last edited: