Joined

Feb 7, 2013
Messages

130
Reaction score

52
Two unrelated observations about some Local Finder results that I noticed, but probably not important enough to each have their own thread.
#1 Question mark marker
Google noticed that the map location of a business is approximate, so it used a question mark on the map instead of the usual pushpin. Nothing huge, as maybe it's been around for a while, but just hadn't seen that question mark icon before.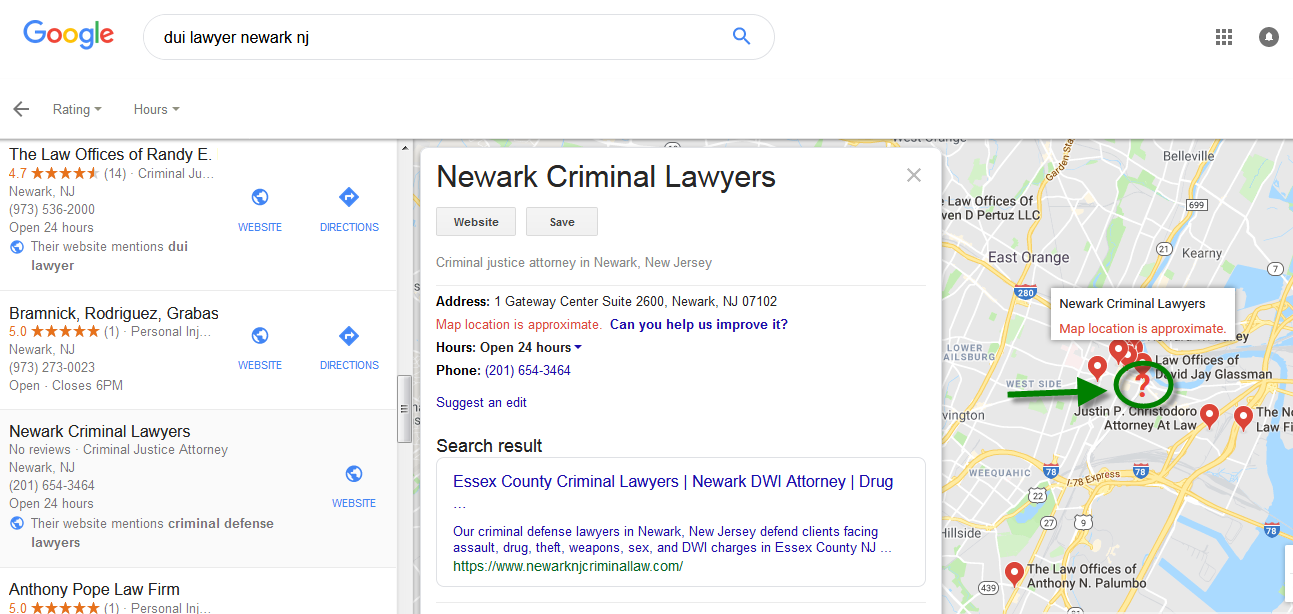 #2 5-star rating with no reviews
In a separate Local Finder result, there's a listing with no reviews that has a 5-star rating! Nice. And I don't thnk the clickable "Write a review" is usually there. If they had reviews, it would read "[x] Google review(s)." Since reviews never really go away unless they are deleted by the user who left them, or if the user deletes his/her account (right?), I'm wondering if maybe this listing had reviews at one point, then they were removed, but there is a lag in what displays on the live listing. Oh and yes, this part of the listing looks this way in the business profile (knowledge panel) for a branded Google.com search, too.
And no, these listings are not my clients. But I wonder how the emoji in the business name is working out for the second situation....