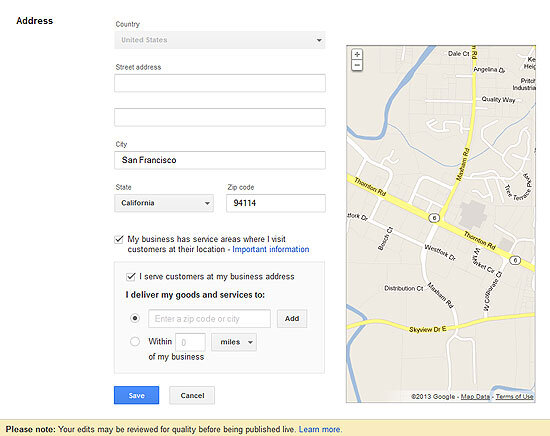 In looking at screenshots people have shared of the address area of the new/upcoming Google Places for Business Dashboard, I am seeing something in the language that I find odd.
If you look at the above shot, the popup allows you to choose, "My business has services areas where I visit customers at their location."
If you click this, the popup expands.
The first checkbox is for "I serve customers at my business address" and this is followed by the city/zip and mileage radius tools.
If you've just checked the box that says you serve within a service area, why are you also being given a box to say that you serve customers at your business address? This just isn't making sense to me, unless it's meant for businesses that do both - both serve in-house and on the road.
What do you think is intended by this language? What does Google want?
----Oh, Crumb! Title of this was supposed to read New G Places For Business FORM...not forum. Sorry. Must have had fora on the brain, and I can't seem to edit the title.-----